Aztron – JUPIT Bamboo All Round 10'8″ – AH-401
HARD FACTS
Advanced Bamboo Sandwich construction with EPS foam core
Artistic graphic design
Epoxy fiberglass resin bottom
Flat deck with volume pulled out to rails for stability
Wooden stringer insert
5mm thick diamond grooved EVA traction deck for maximum grip and comfortable ride
Integrated air vent plug
Front bungee system
Recessed center grab handle
4-point integrated D-ring connector at front plus adjustable bungee system for gear storage and easy access. The expandable front bungee system lets rider grab and go with safe and easy access to belongings like dry bag or loose gear, snacks and water bottle.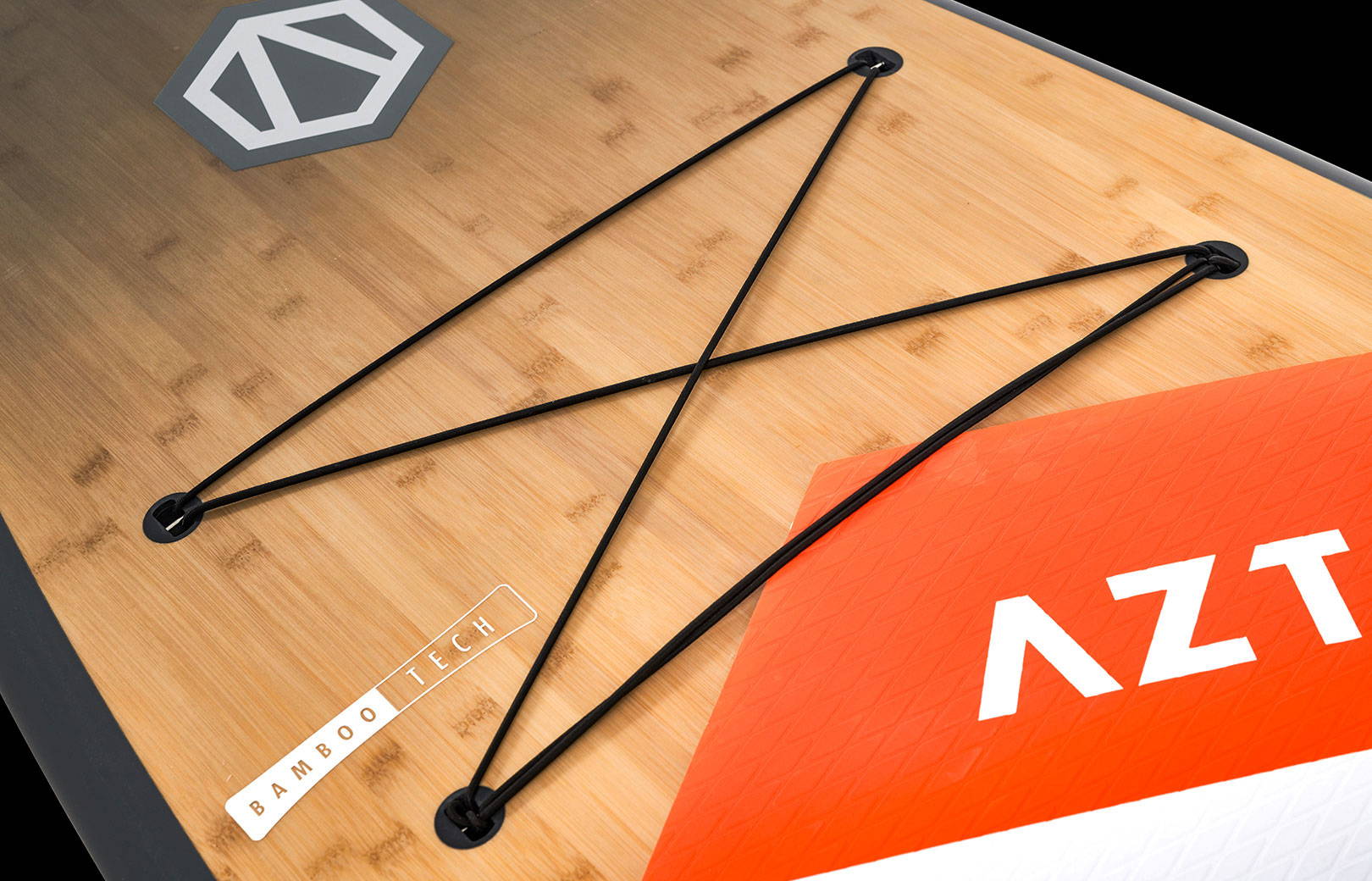 Featuring 5mm thick deep diamond grooved soft EVA foam pad, this foot traction deck provides rider maximum grip and comfort while paddling.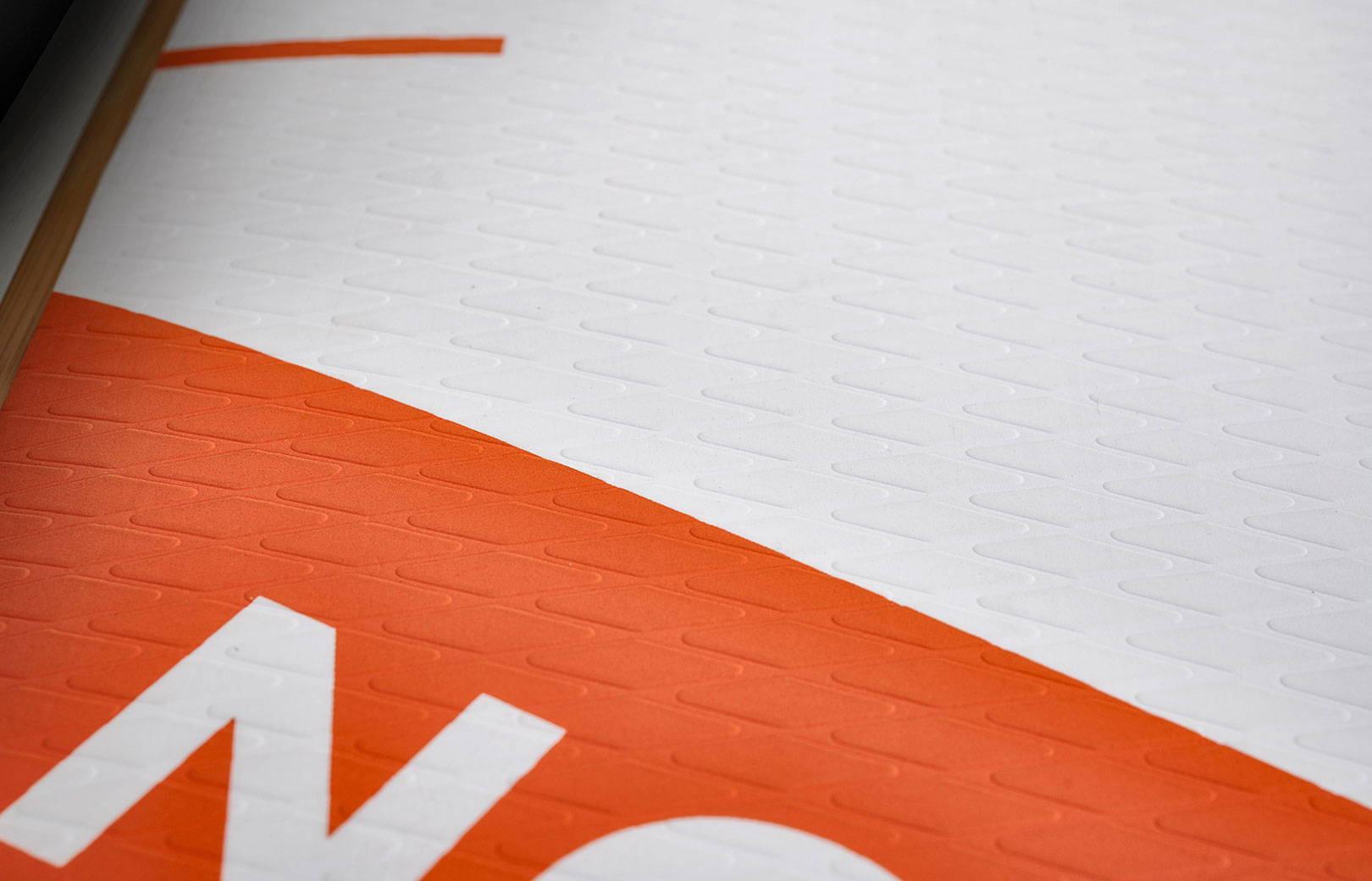 AIR VENT & BUILT-IN HANDLE
The integrated air vent allows the air pressure to balance between the EPS foam core of the board and the exterior of the board. The air vent design protects the foam core board from de-laminated when temperature changes cause the air to expand. JUPIT also features the built-in carry handle, which is completely recessed and makes the carry experience easily.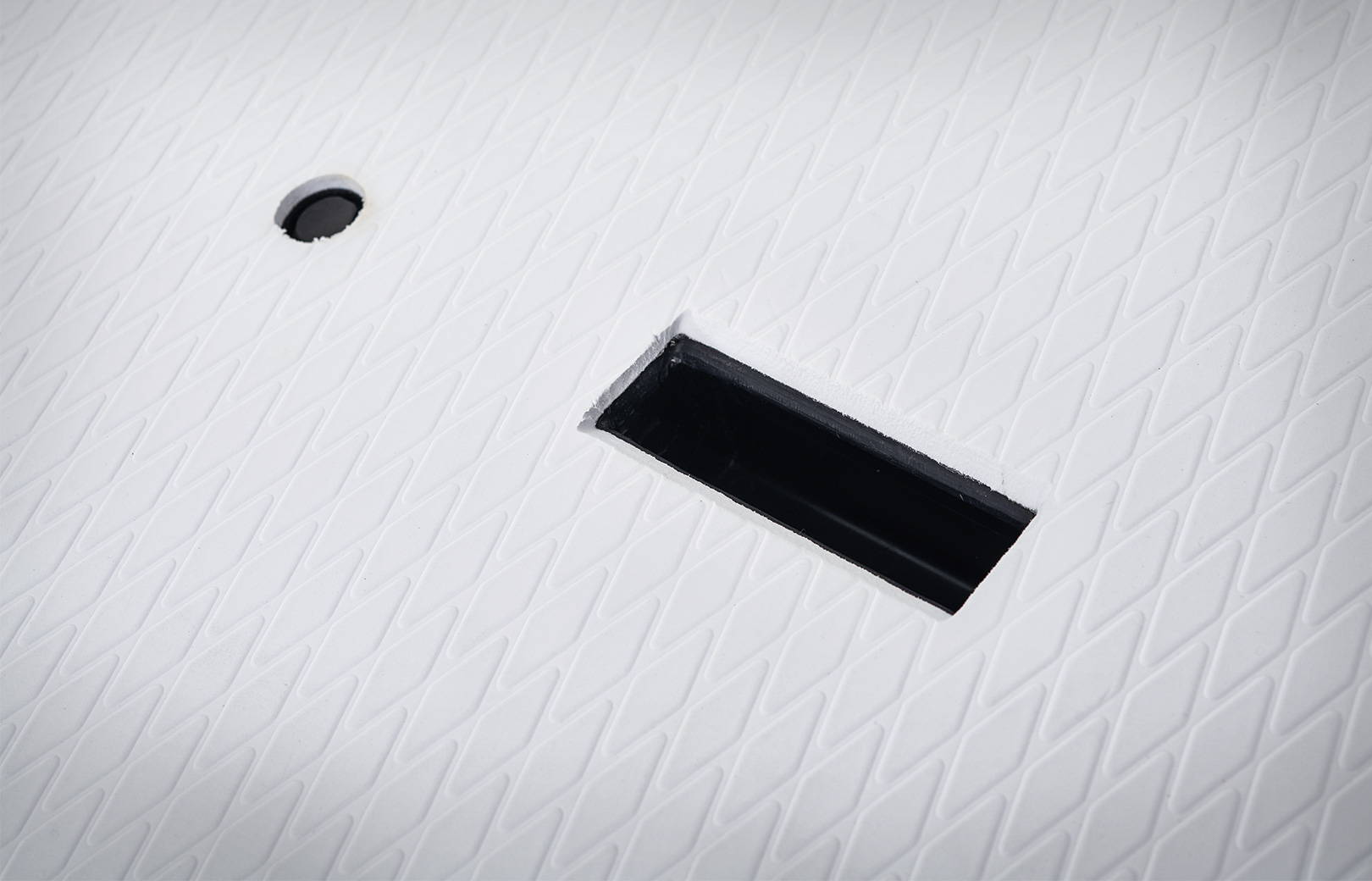 SAFETY LEASH ATTACHMENT AT TAIL
For your own safety, we strongly recommend all paddlers wearing safety leash at the ankle to attach yourself to the board.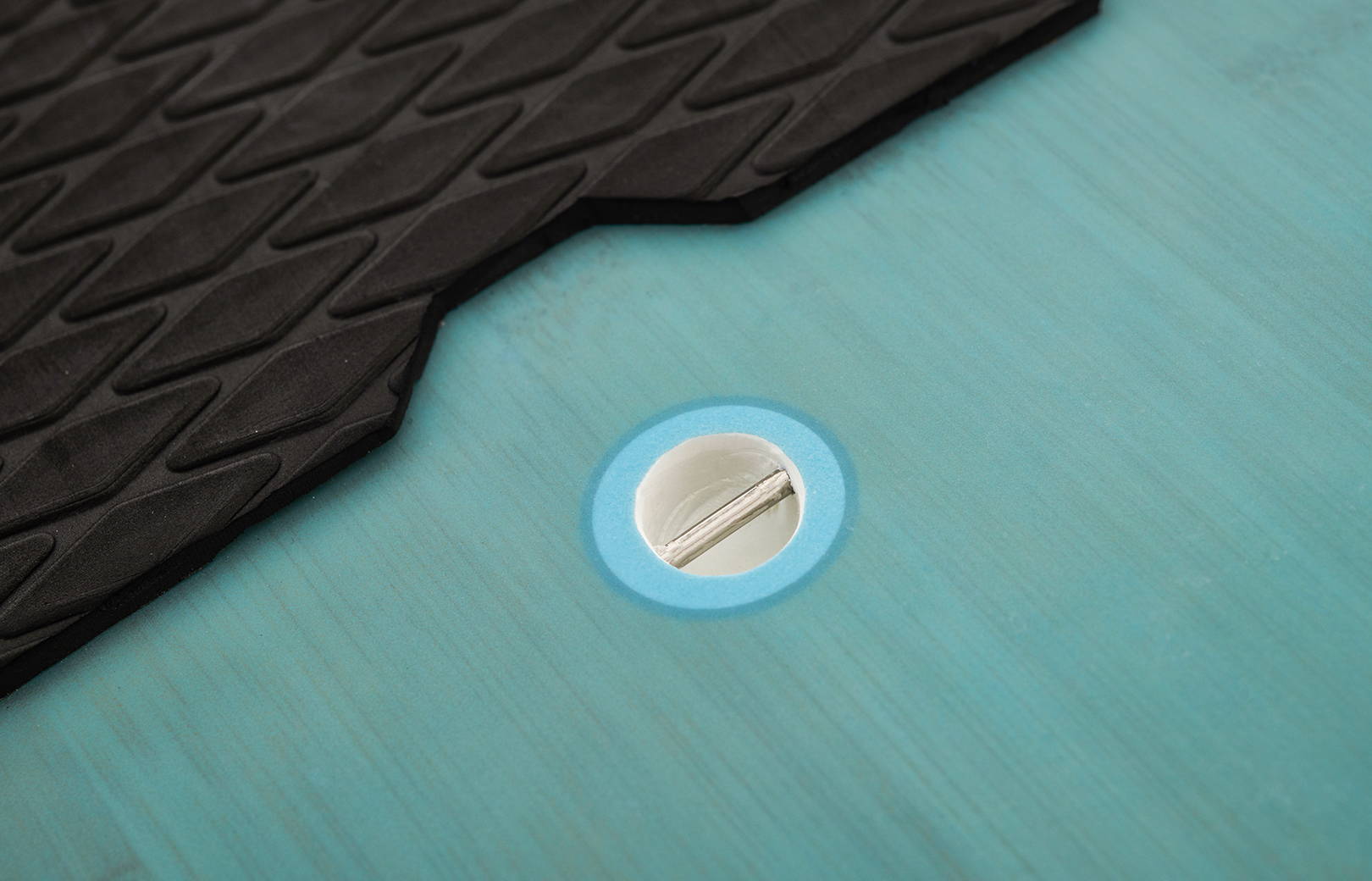 MOST POPULAR ALL-ROUND BOARD SHAPE
This board highlights an all-time favorite board shape and generous deck size. The 10'8″ full size makes the range a perfect choice for beginner and intermediate paddlers who are looking to progress quickly. The all-round and classic longboard shape offers an incredibly smooth ride in all conditions while the rounded outline makes those early turns easy.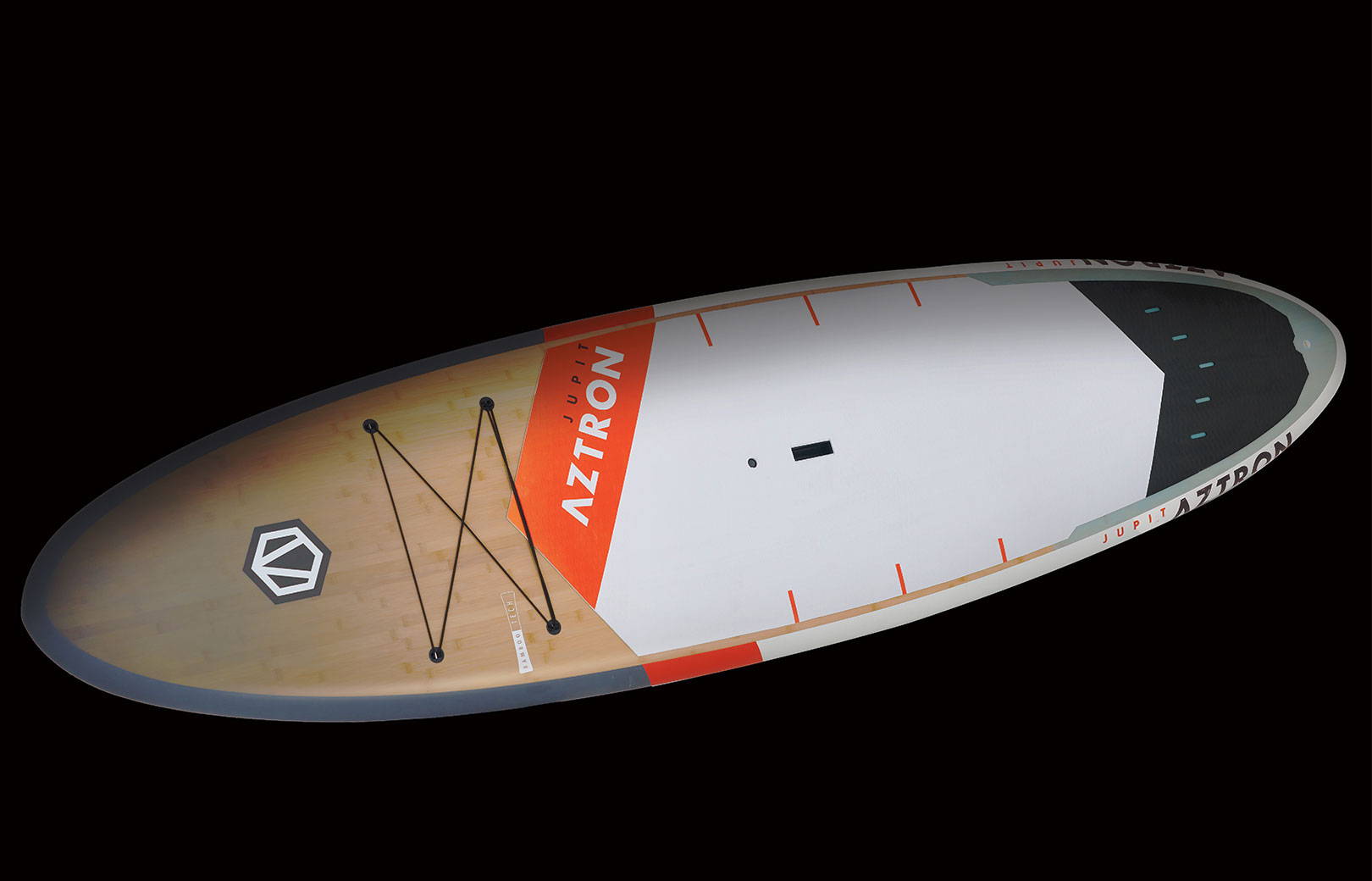 The bamboo top layer gives the SUP board effortless flow with its composite natural material. Bamboo is naturally durable and weather resistant. We finish it with a marine-grade clear coat which makes the board surface stay soft and grippy when wet. The natural flex and long continuous fibers of the JUPIT bamboo SUP allow the rider to better feel the reaction of water.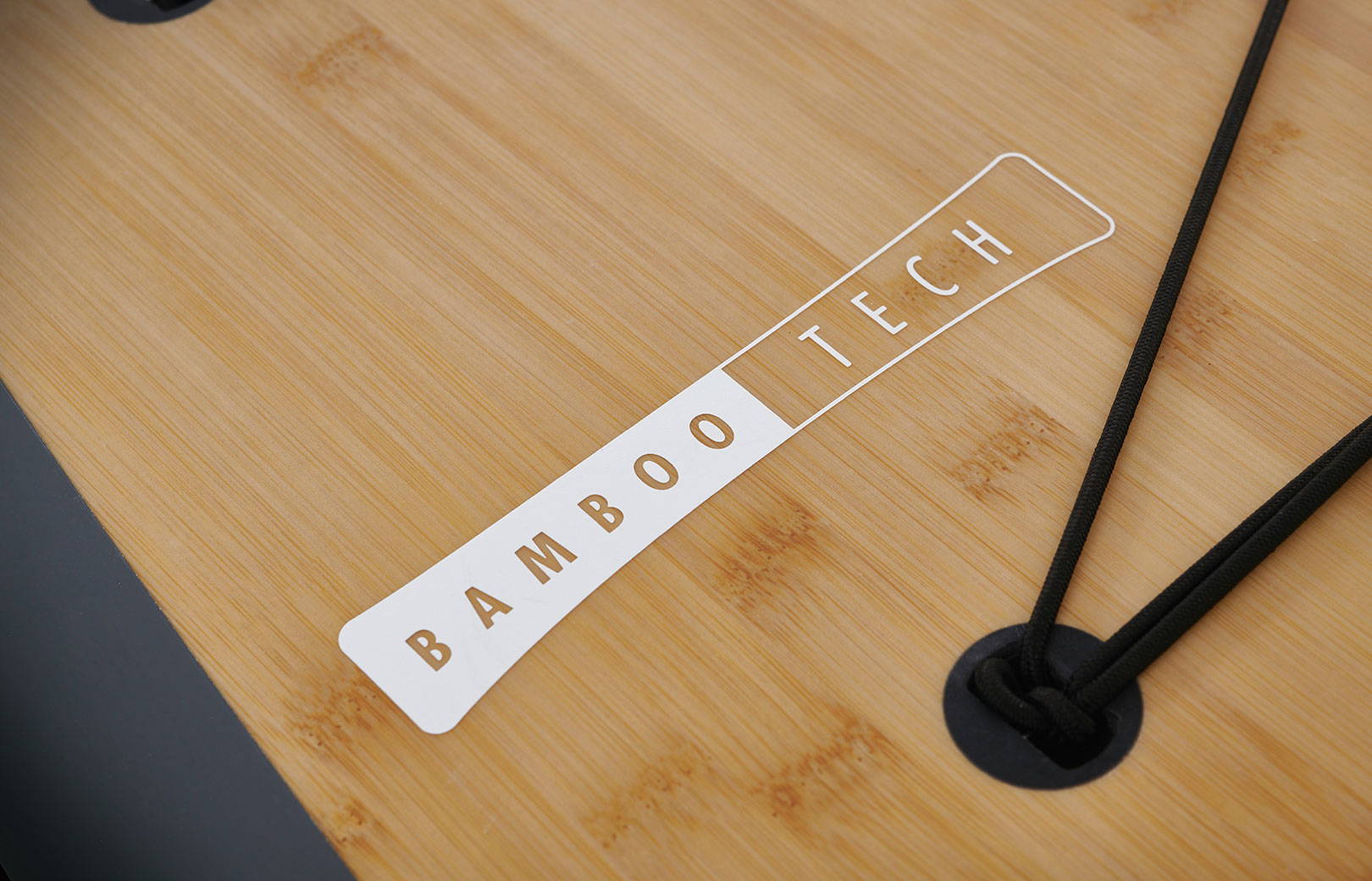 EPS FOAM CORE & WOODEN INSERT
The JUPIT is built with an Expanded Polystyrene core (EPS) that is shaped using a computer numerical controlled (CNC) machine. The EPS foam is lightweight, provides thickness and buoyancy. The foam core of the composite boards is sandwiched between fiberglass skins that creates the stiffness and structure of the composite board. Additional marine grade wood stringer is bonded in the center of the board to give increased rigidity and durability.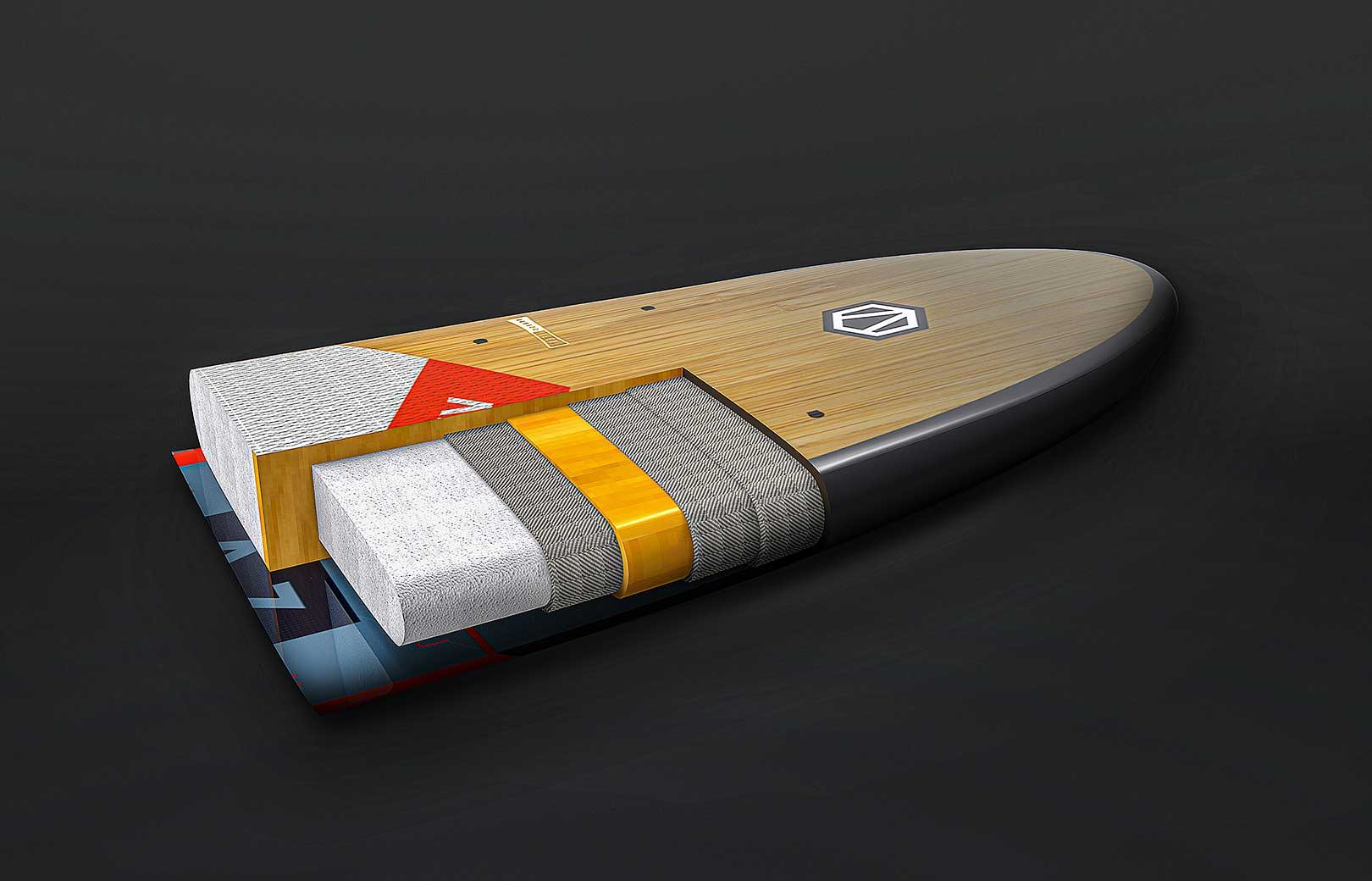 Inspired by our solar system, all AZTRON boards have beautiful planet related graphic and print which makes your board so unique.