Aztron – FALCON Wing Foil Board 6'6″ – AH-203F
HARD FACTS
Wood and epoxy sandwich construction
Carbon Inlay Insert
Compact board shape offers efficiency and stability
Bevelled rail to get into wave or wind
Sectional deep diamond grooved EVA traction pad
Tail kick pad design for efficient pump onto foil
Double angle inserts for foot straps
Twin US tracks makes for easy adjustment and fine turning
Center 8-inch nylon fin with US fin box for SUP paddling
DEEP GROOVED TRACTION PAD
Features a 5mm thick deep grooved EVA foam traction pad on deck. The anti-slippery diamond grooved deck gives rider maximum grip and comfort in all sorts of water conditions.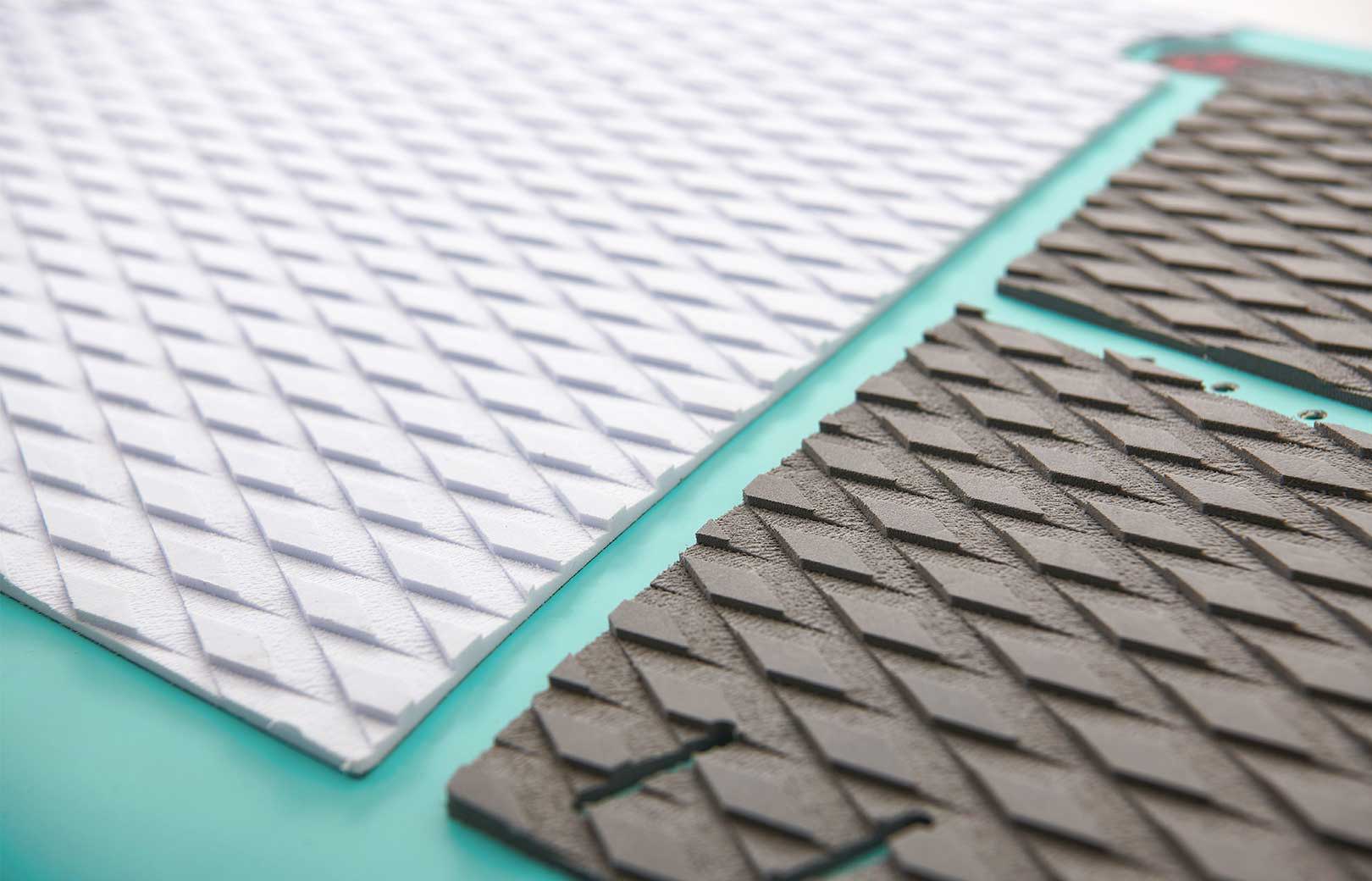 The FALCON 6'6″ comes with additional footstrap inserts so it cannot only be used for all sorts of activities-SUP, Downwind and Wing Foiling. Depending on your personal preference, you can adjust all straps to your personal style.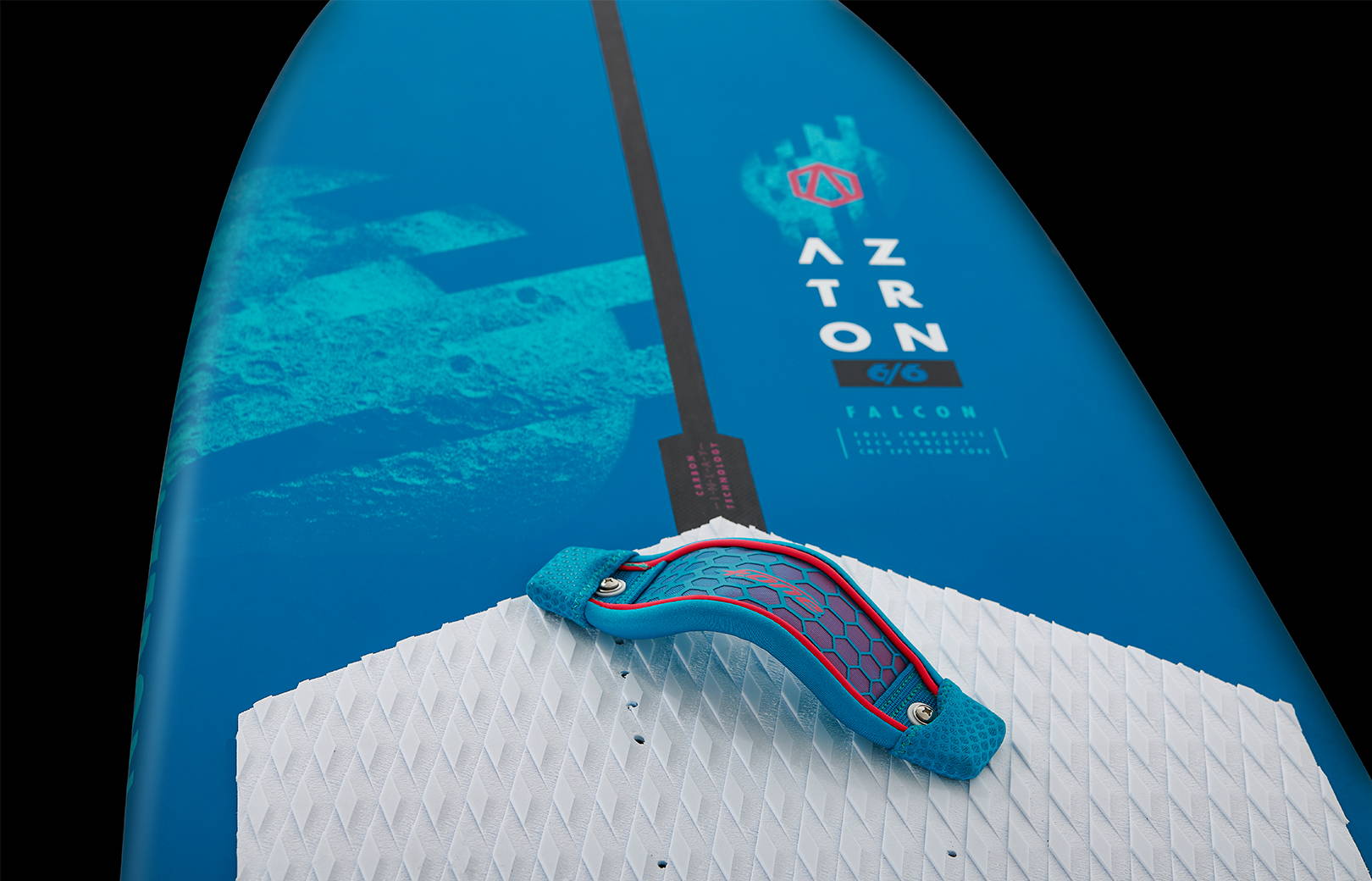 To boost the performance further, we designed the board with a square tail and added a step tail to reduce drag when riding steeper waves and increase efficiency when pumping onto the foil.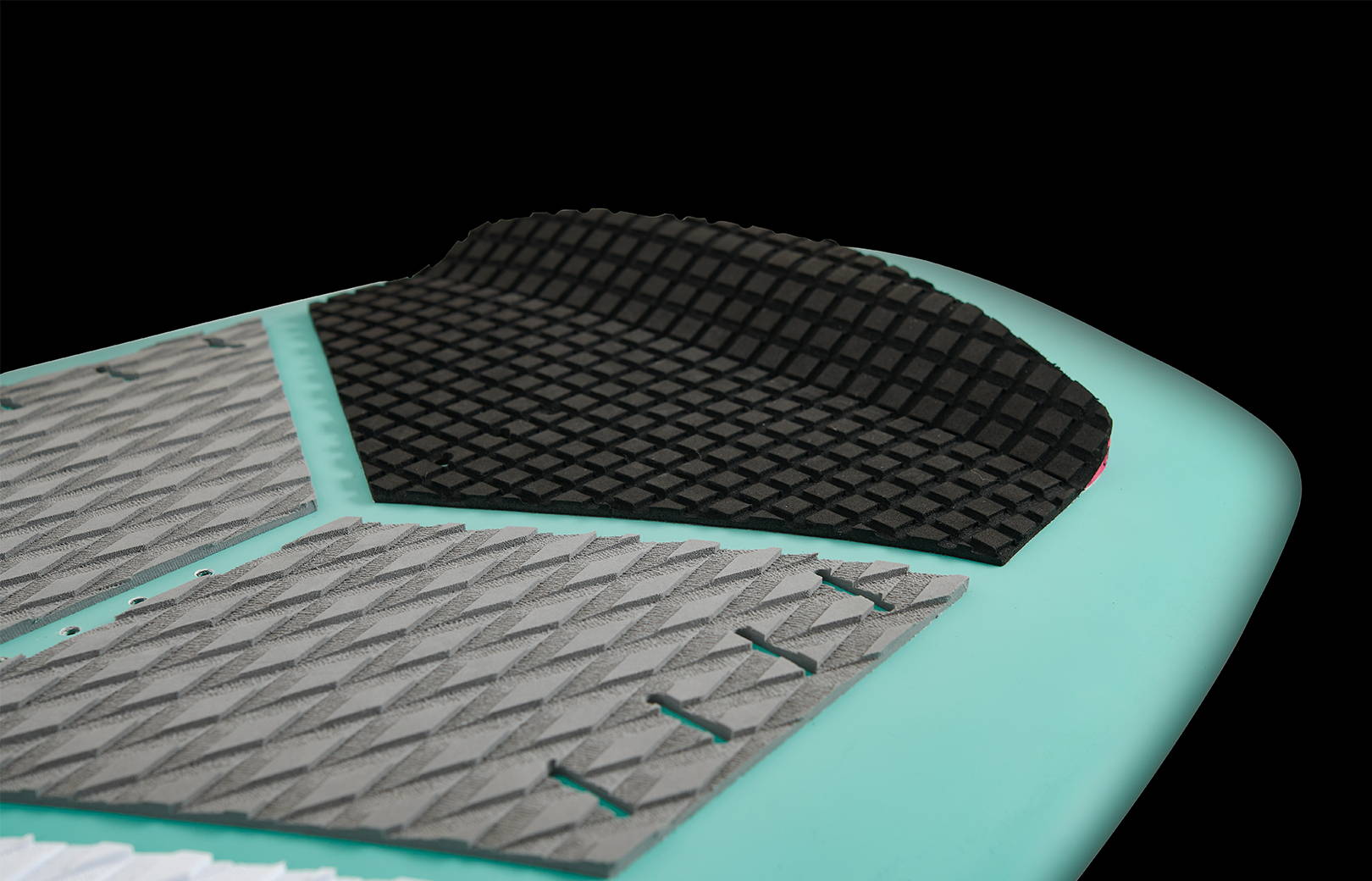 It comes with a 8-inch nylon fin set up for both wing foiling and surfing foiling. The smart fin system makes the tracking performance on water increase significantly and optimized drive and control in waves.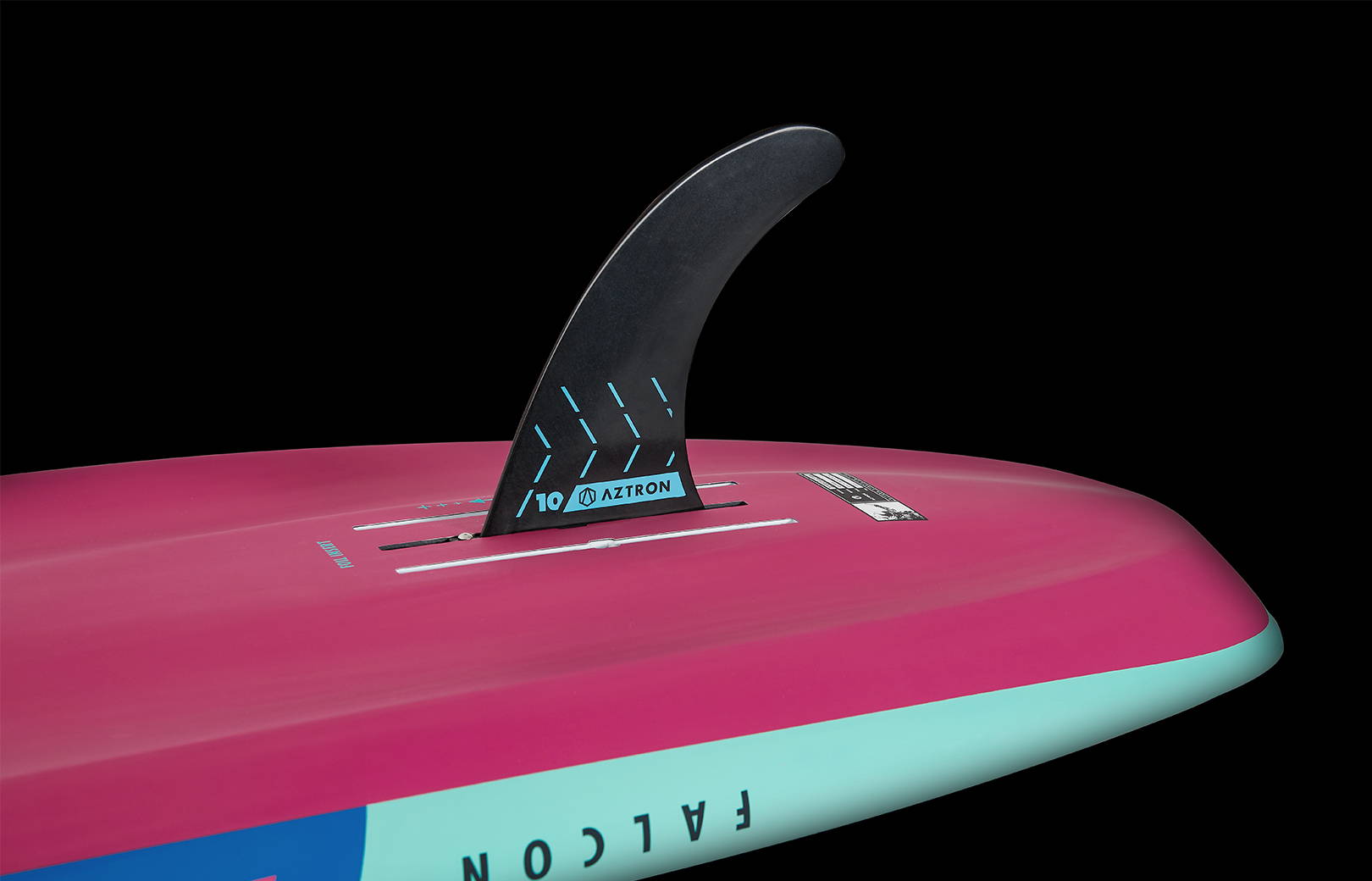 Equipped with a fUniversal US-Box Track Mount system compatible with most foil systems, and our track-boxes allow for any adjustments required for different riders and ride-styles.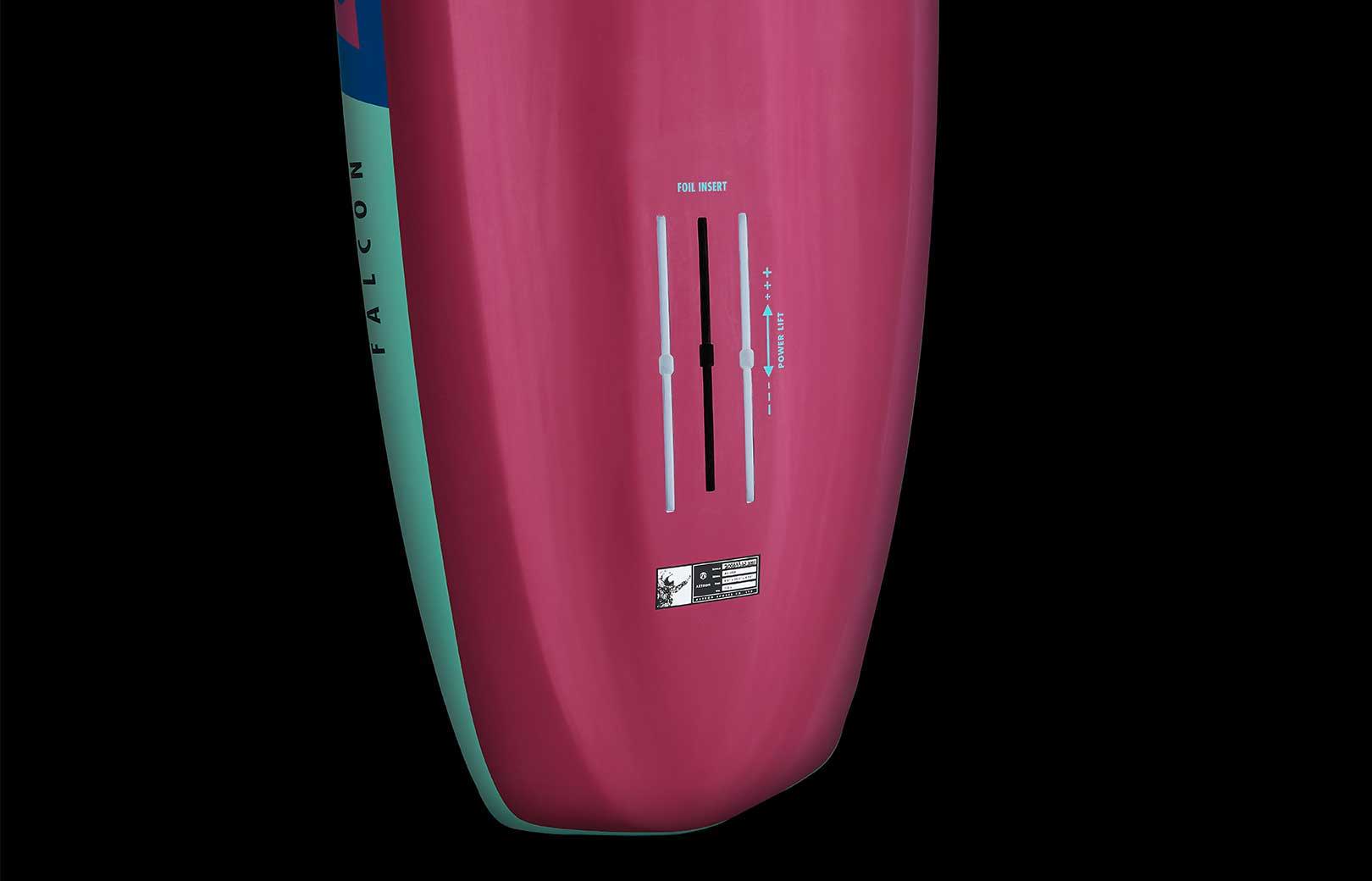 HYBRID CONCEPT BOARD OF A SUP AND SURF FOILING
Our R&D Team in combination with our dedicated team rider designed the FALCON 6'6″ Hybrid Foil Board. With a mid-size deck, generous volume, carbon construction and slightly wide stance area make riders as easy as possible to get up onto the foil. FALCON 6'6″ Design is 100% optimised for all sorts of foiling. Ideal for SUP Foiling, SUP Downwinders, Wing Foiling and Surf Foiling.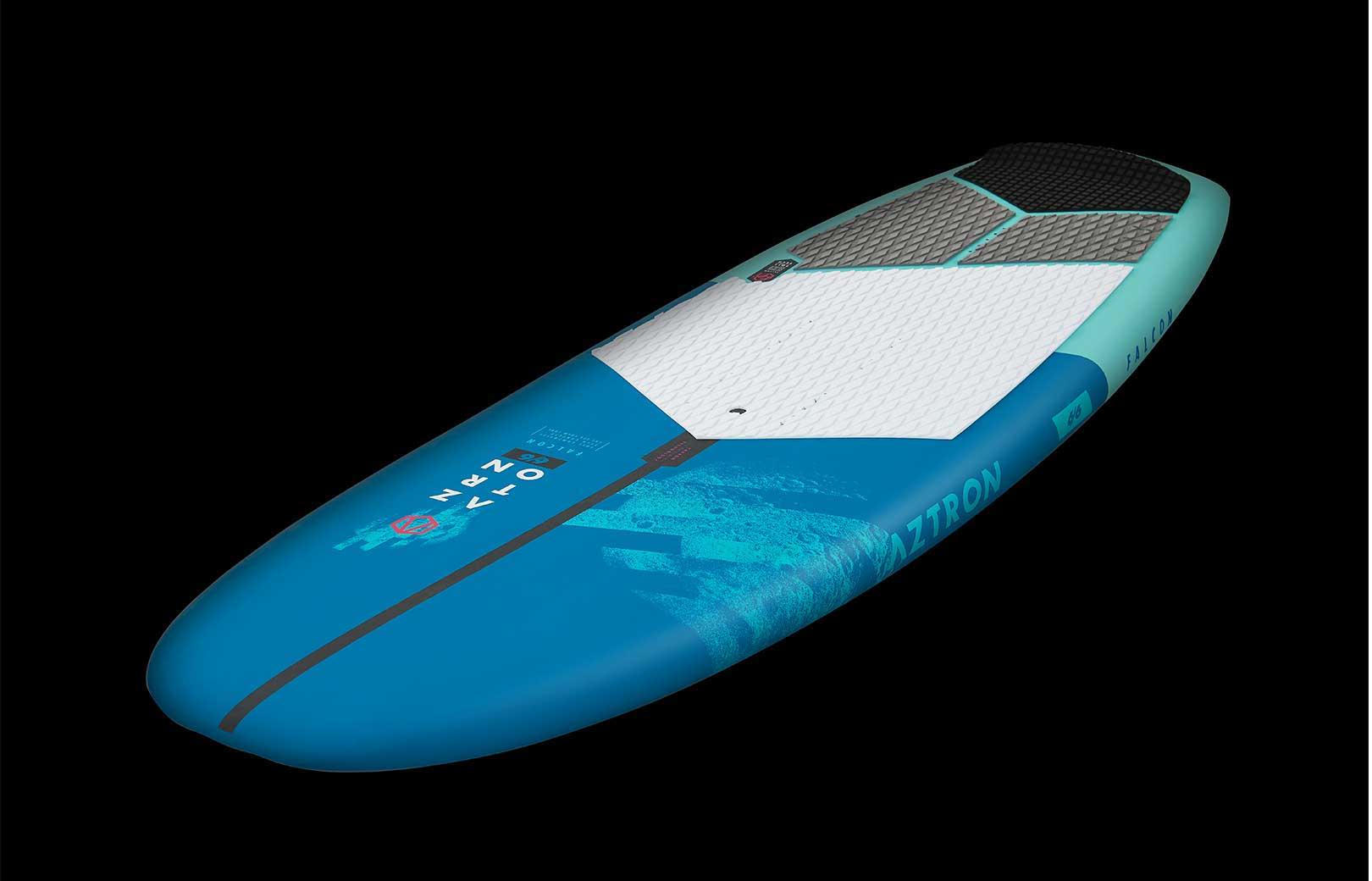 ROCKER & DOUBLE CONCAVE BOTTOM 
The overall rocker of all boards has been greatly increased and together with the deep double concave bottom shape ensures early glide in light wind and soft touchdowns.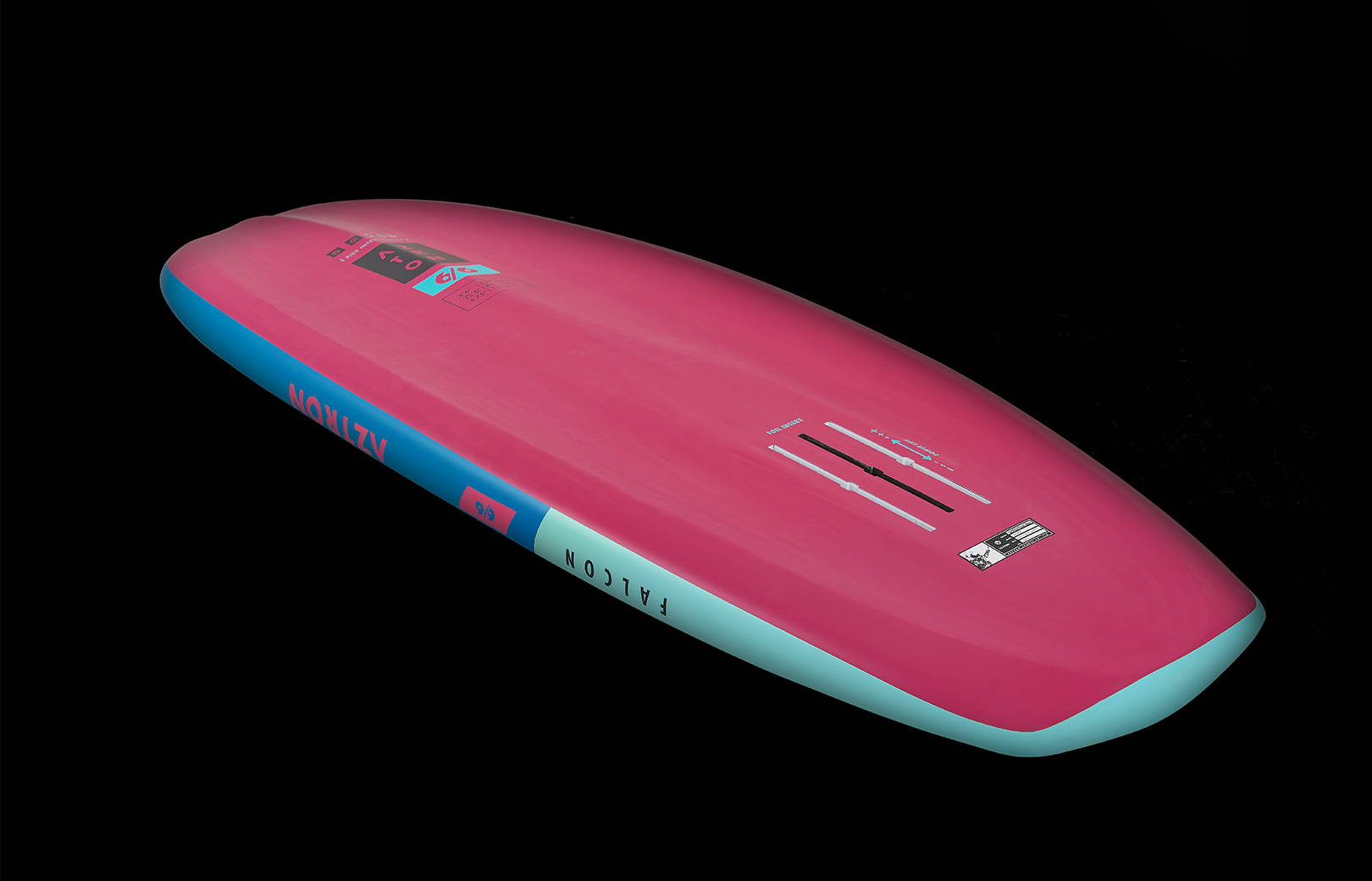 Features a 100% 3K Carbon Inlay technology on the key area and deck, the FALCON 6'6″ has a great strength to weight ratio and comes with exceptional frame stability for a direct and responsive feel.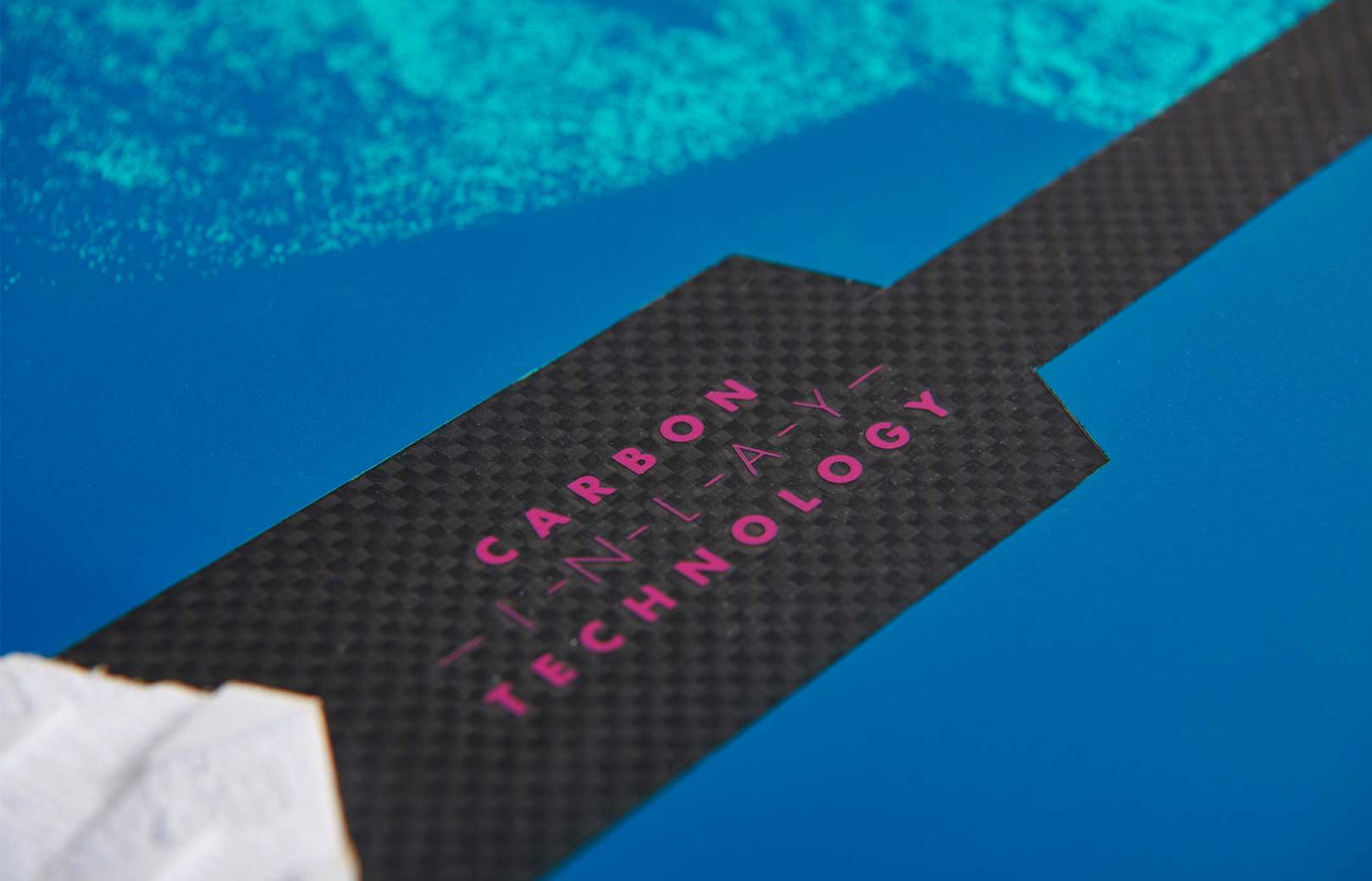 The bevelled rails prevent catching in chop and allow aggressive leaning angles while the recessed deck and stance give great leverage and control over the foil.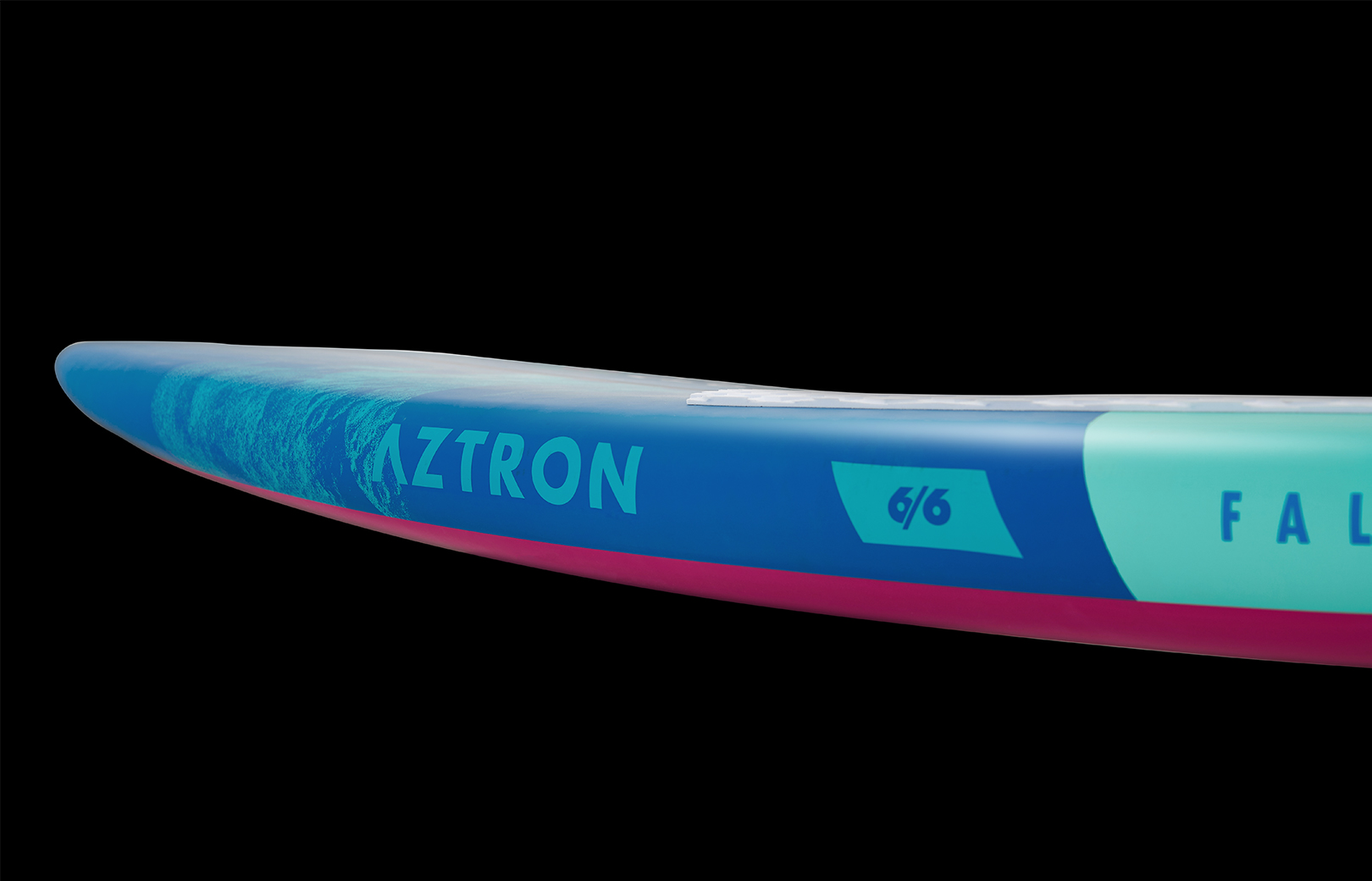 INCLUDES
BOARD, 10.0 COIL LEASH
8.0 NYLON FIN