Aztron – Soleil All Round 11'0″ – AS-901D
INFORMATION
Soleil 11'0″ is the ultimate SUP, being an ideal match with windsurfing and sit-on-top kayaking. The most selling all-round shape combines easy paddling with a windsurf option, giving the rider absolute freedom and control in all situtations.
With Aztron Double Double board design and two sail options (4.0 and 5.0), even more brutal wind and wave conditions can be handled with confidence.
A smart design of multiple handles and extra D-ring connectors make the board much more fun than a regular SUP. Powerful, dynamic, and multifunctional, the Soleil SUP won't let You down. it's the advanced, all-in-one set for discerning rider, who knows exactly what they want.
HARD FACTS/
Double Chamber Tech with 150L inner chamber for extra floatation and durability
Double Layer Fusion Tech on drop-stitch fabric: 25% lighter
Multi-functional SUP with most popular all-round shape
Beautiful "Planet Inspired" graphic with digital printing tech
Sectional deep grooved EVA traction deck
Tail kick pad
8+1+1 D-ring connectors for kayak seat attachment and bungee storage
Multiple handles
Integrated mastfoot insert for windsurfing option
Double 9-inch fin set-up. US fin box
The Windsurf SUP range features a double US fin system. This maximize tracking and stability for both paddling and windsurfing activities. AZTRON air SUP fin is built with durable reinforced nylon. The installation is very easy, no tool is needed.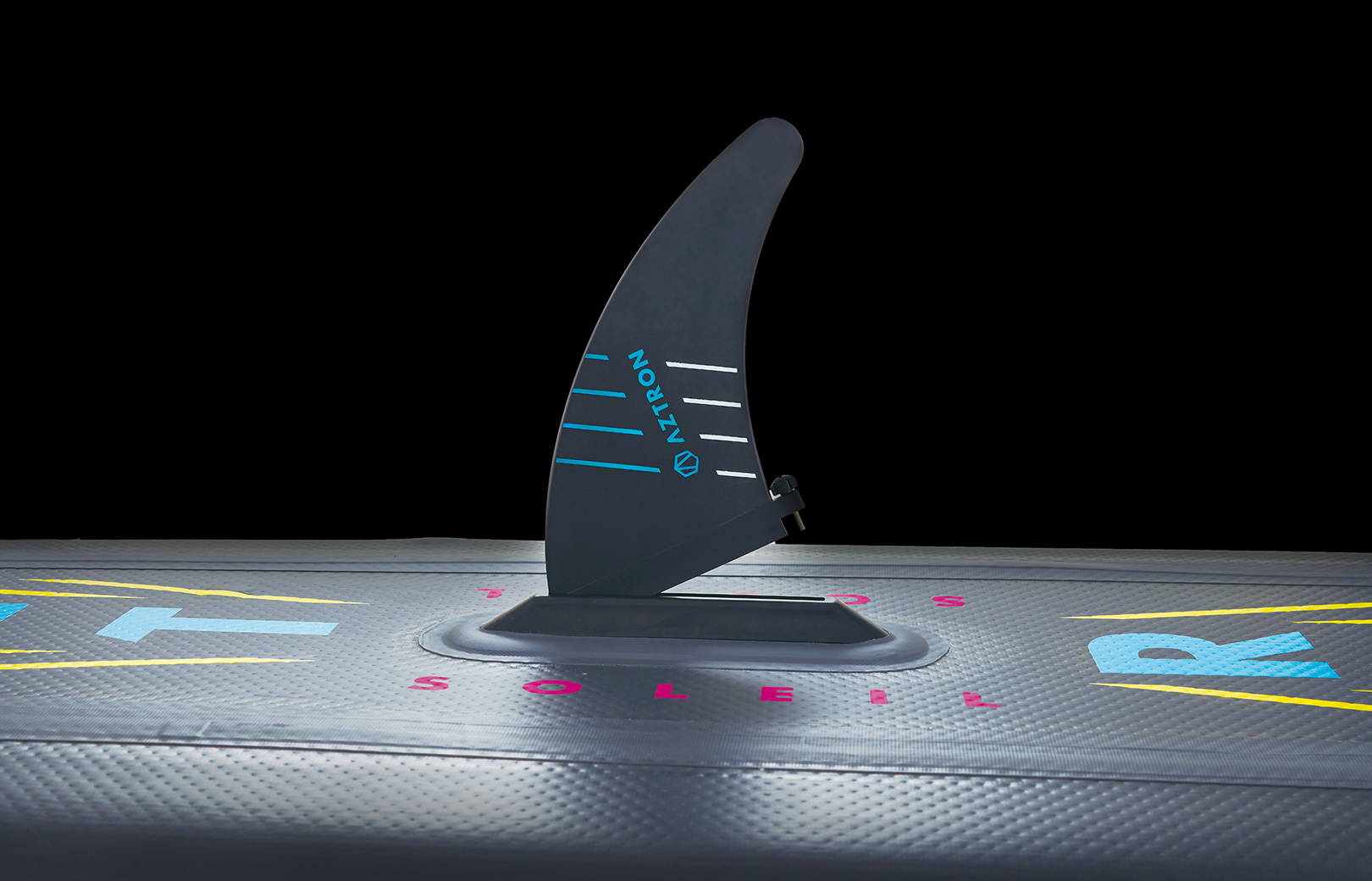 CLASSIC ALL-ROUND BOARD SHAPE
SOLEIL features a classic all-round SUP board outline with a rounder tail shape and 32″ width. This classic board shape offers plenty of stability when paddling and windsurfing.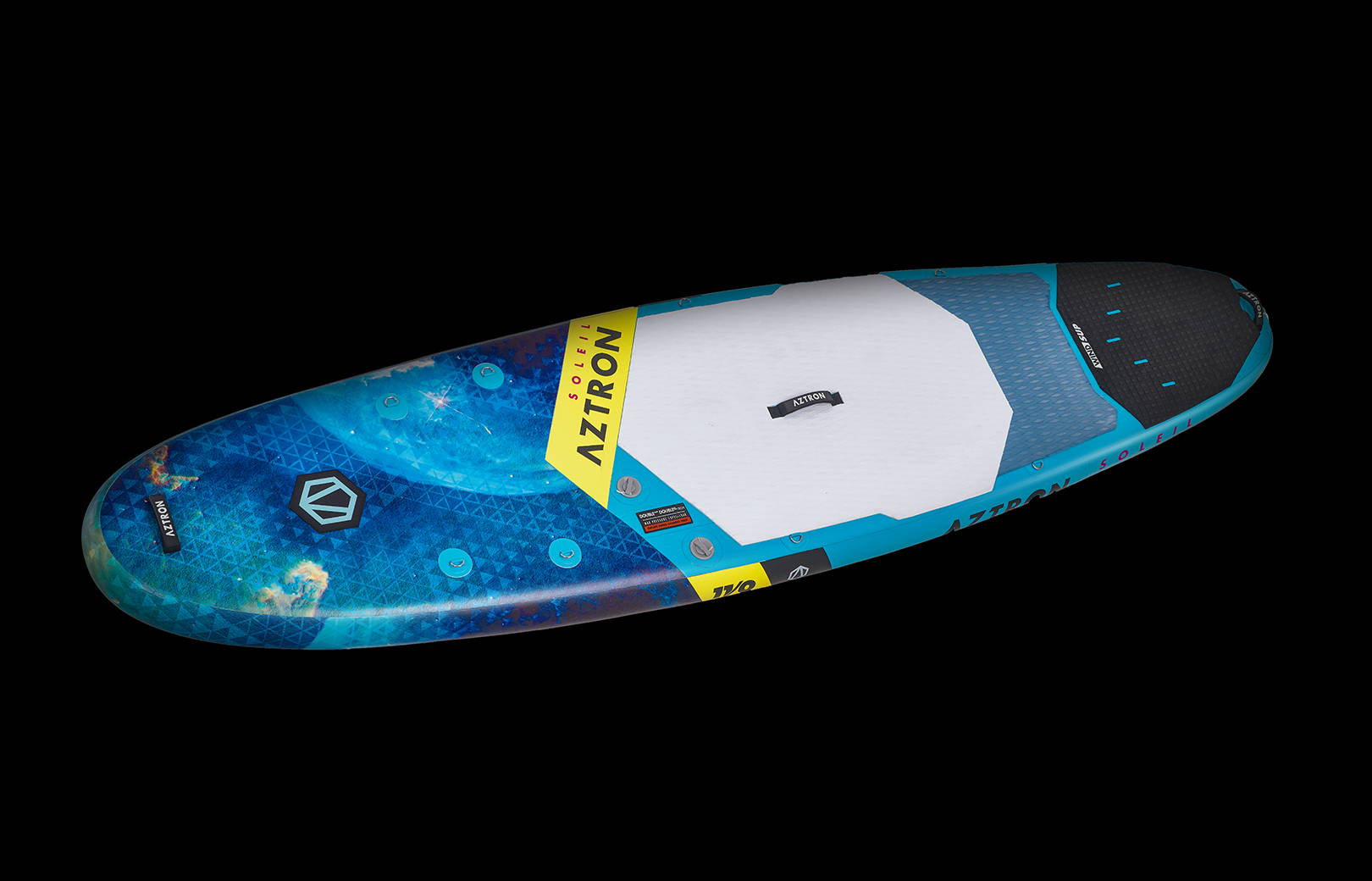 DOUBLE LAYER FUSION TECHNOLOGY
AZTRON Double Layer Fusion Technology is the premium material technology applying on all the touring air boards. Featuring a top and bottom second PVC fusion layers which are directly heat laminated onto the core layer and around the drop-stitch material, the innovative Fusion Tech uses less glue and is more environmentally friendly.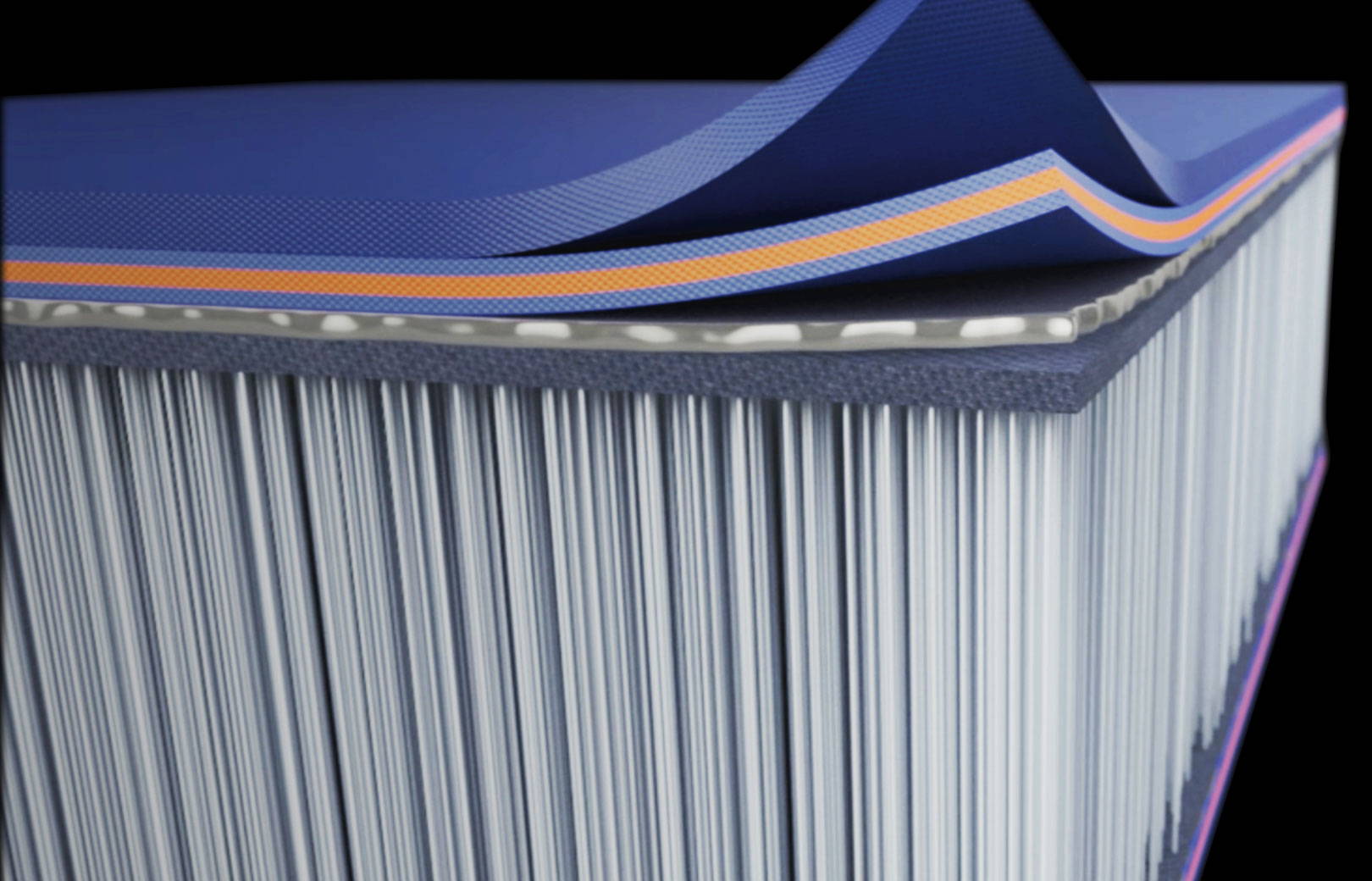 SIGNATURE DOUBLE CHAMBER CONSTRUCTION
The Double Chamber Construction is a signature technology of AZTRON and it applies on all the inflatable board products. The inner chamber offers a 50:50 air distribution with at least 100 liters of safety buoyancy which ensures rider safety effectively. The additional inner chamber with extra air pillars makes a sidewall at the standing area that makes the board 30% stiffer. The Double Chamber structure creates the feeling of paddling on a hard board.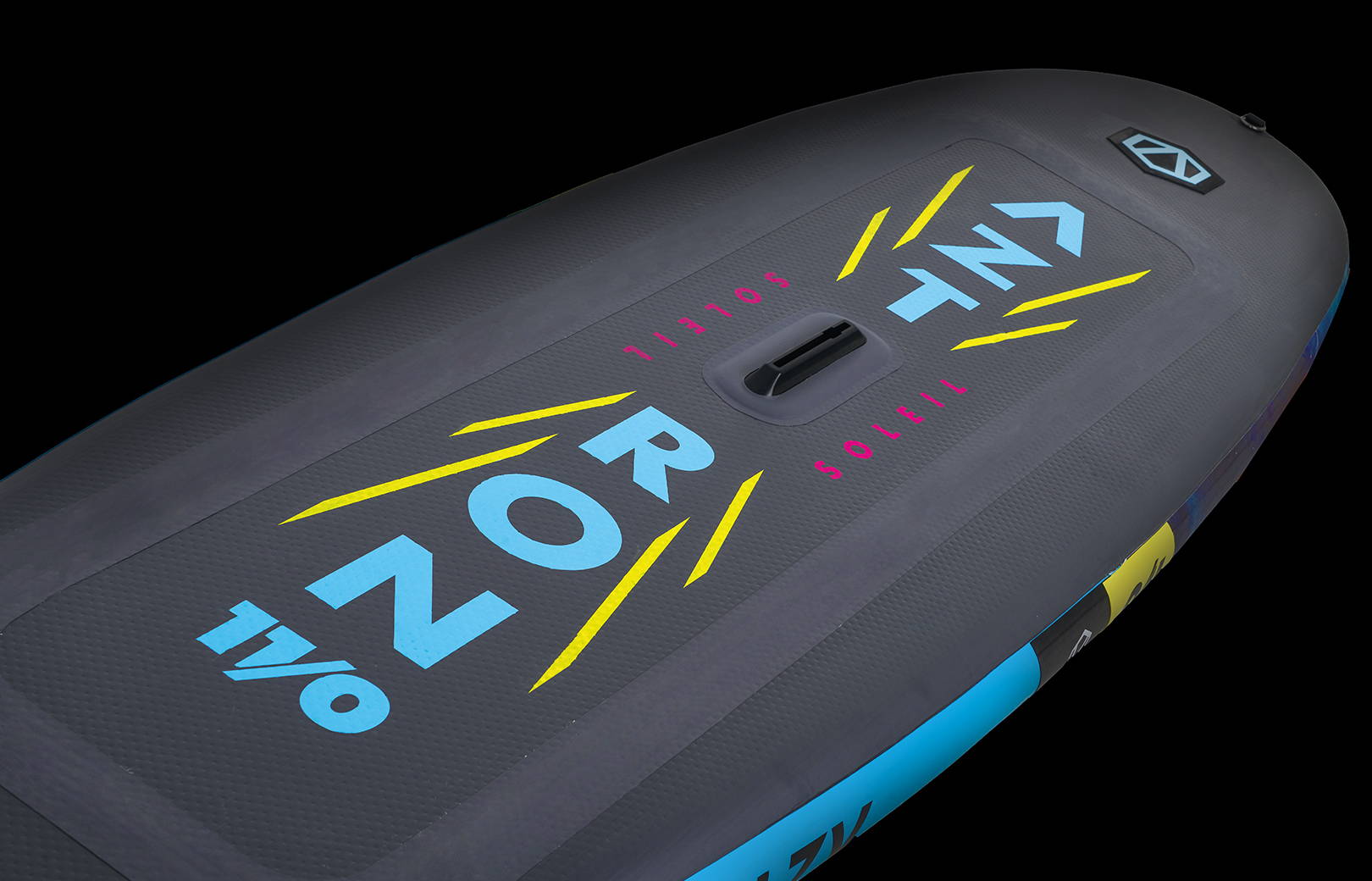 HIGH PRESSURE DOUBLE VALVE SYSTEM
All AZTRON's air SUPs are equipped with customized premium high-pressure double valves, designed exclusively for Double Chamber SUPs. With a smaller diameter than a regular valve, our valve helps to prevent damages caused by over inflation.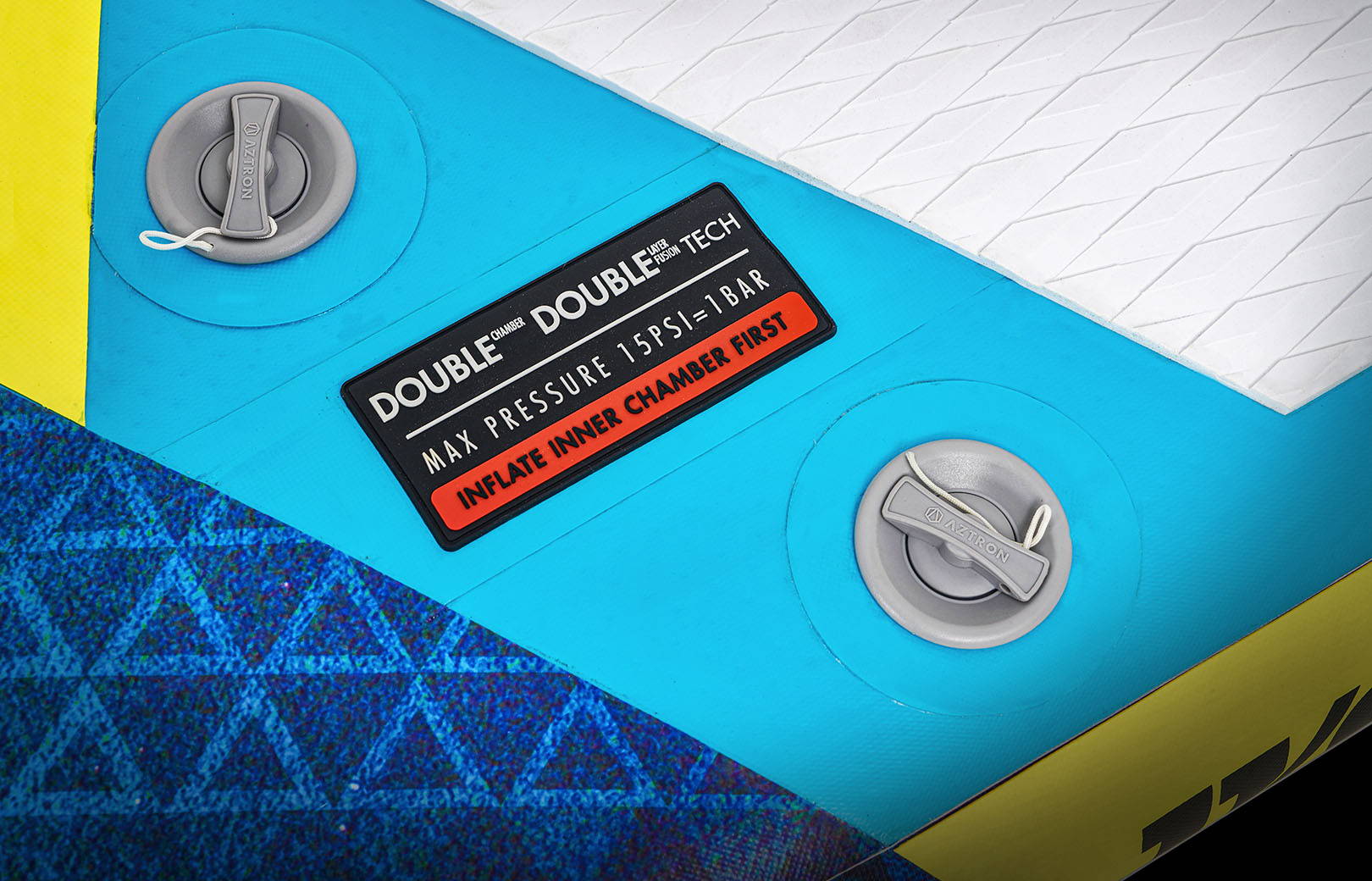 DEEP GROOVED EVA TRACTION DECK WITH TAIL KICK PAD
Featuring 5mm thick deep diamond grooved soft EVA foam pad, this foot traction deck provides rider maximum grip and comfort while paddling. The integrated square grooved tail kick pad improves turning in choppy conditions.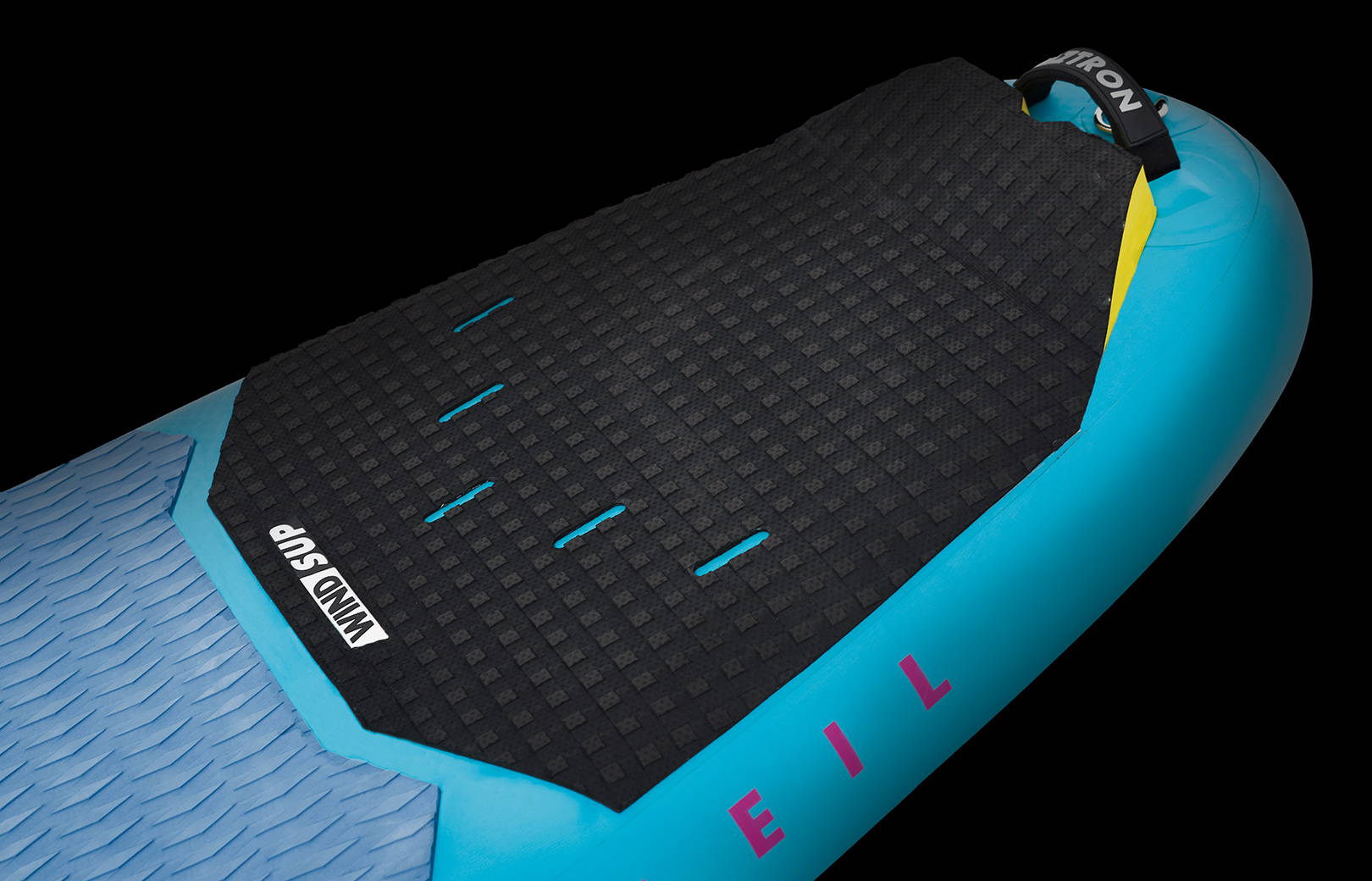 KAYAK SEAT D-RING CONNECTORS
This versatile SUP is equipped with durable D-ring connectors to attach a kayak seat. This could be a forgiving option when you are tired of surfing or paddling. By simply setting up a seat, you wind-SUP is transformed into a kayak!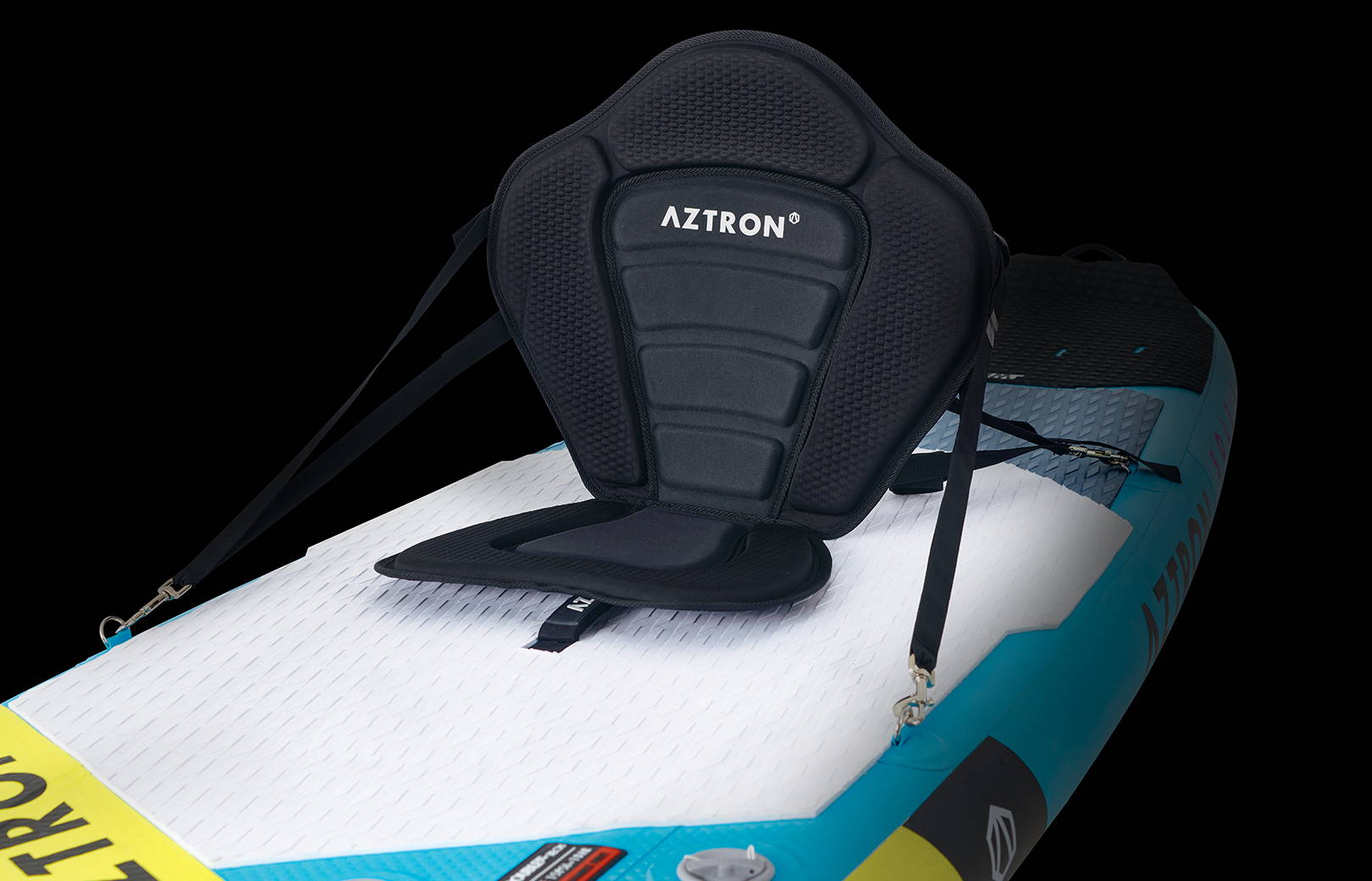 SOLEIL 11.0 has multiple grab handles for easy lift and transport. All AZTRON handles feature neoprene with rubber pad design, providing users a solid grab and comfortable carrying experience.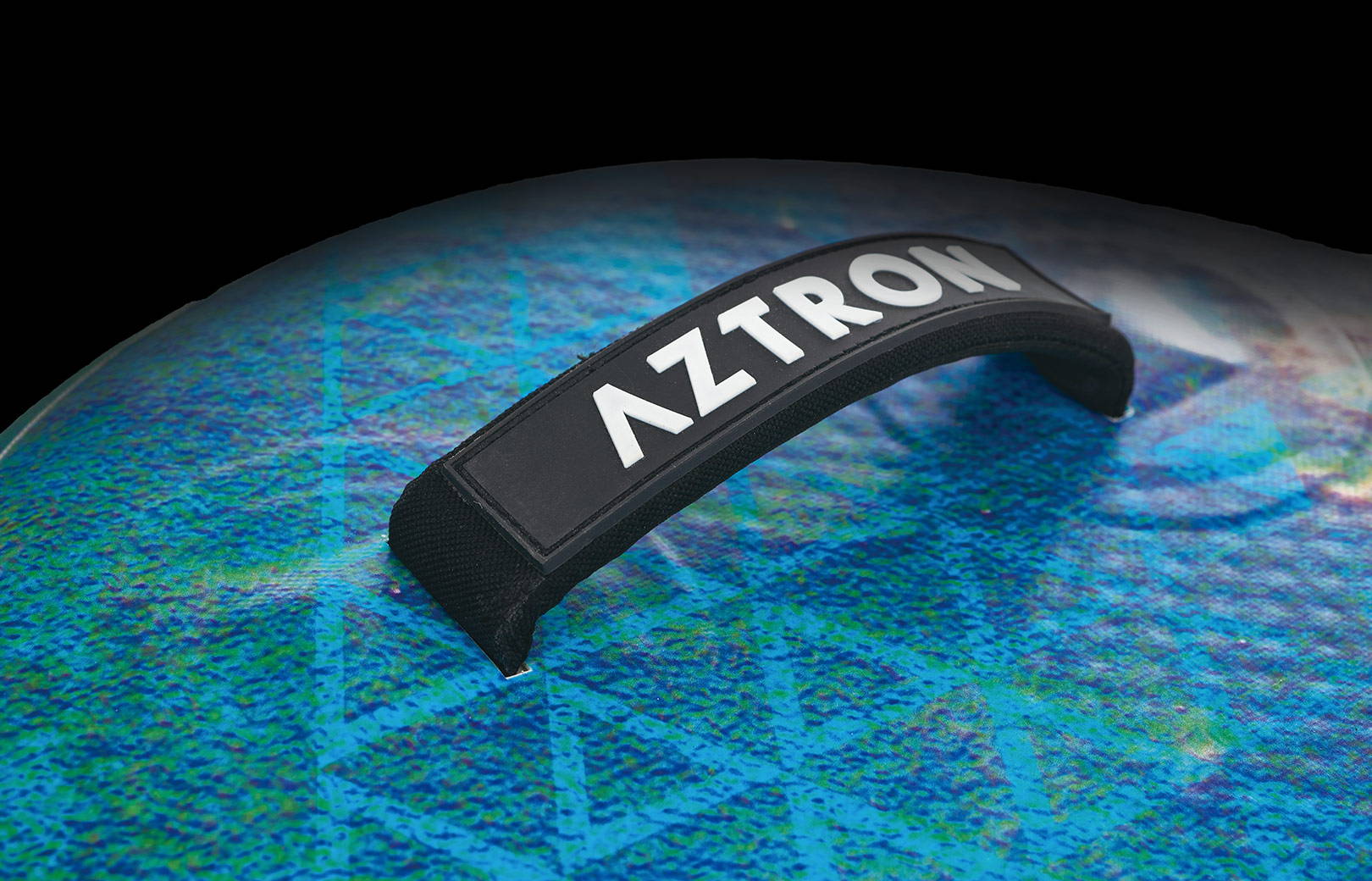 MASTFOOT INSERT FOR SAIL ATTACHMENT
The SOLEIL windsurf SUP collection is equipped with an integrated mastfoot box for attaching a optional windsurf sail. You can set up the sail without tool. Simply insert the sail mast and your wind-SUP is ready go.