Aztron – Venus Fitness All Round 10'8″ – AS-701D
INFORMATION
Venus 10'8″ is a new fitness/paddling SUP from Aztron. Its extra wide(86 cm) and long (325cm) deck offers plenty of stability when paddling or practicing yoga. It offers top to tail all-covered soft EVA deck pad, multiple grab handles on the side and top, D-rings for attachment and extra D-rings on the rail for shoulder strap. Venus is designed and built with specific attention to elevate your yoga or fitness session on the water.
Despite the fitness usage, Venus is also good for paddling. With its classic all-round board shape and Aztron's Double Double Construction, it's a true favorite for every level of user.
HARD FACTS/
Double Chamber Tech with 150L inner chamber for extra floatation and durability
Double Layer Fusion Tech on drop-stitch fabric
Extra board width at 34″ for fitness activities
All covered deck with 5mm thick diamond grooved soft EVA traction deck
4+2+1 D-ring connectors at tail, rail and on deck
Extra set of kayak seat connectors
Rear bungee system for essential gears
Multiple grab handles
9-inch center fin with US fin box
DOUBLE LAYER FUSION TECHNOLOGY
AZTRON Double Layer Fusion Technology is the premium material technology applying on all the touring air boards. Featuring a top and bottom second PVC fusion layers which are directly heat laminated onto the core layer and around the drop-stitch material, the innovative Fusion Tech uses less glue and is more environmentally friendly.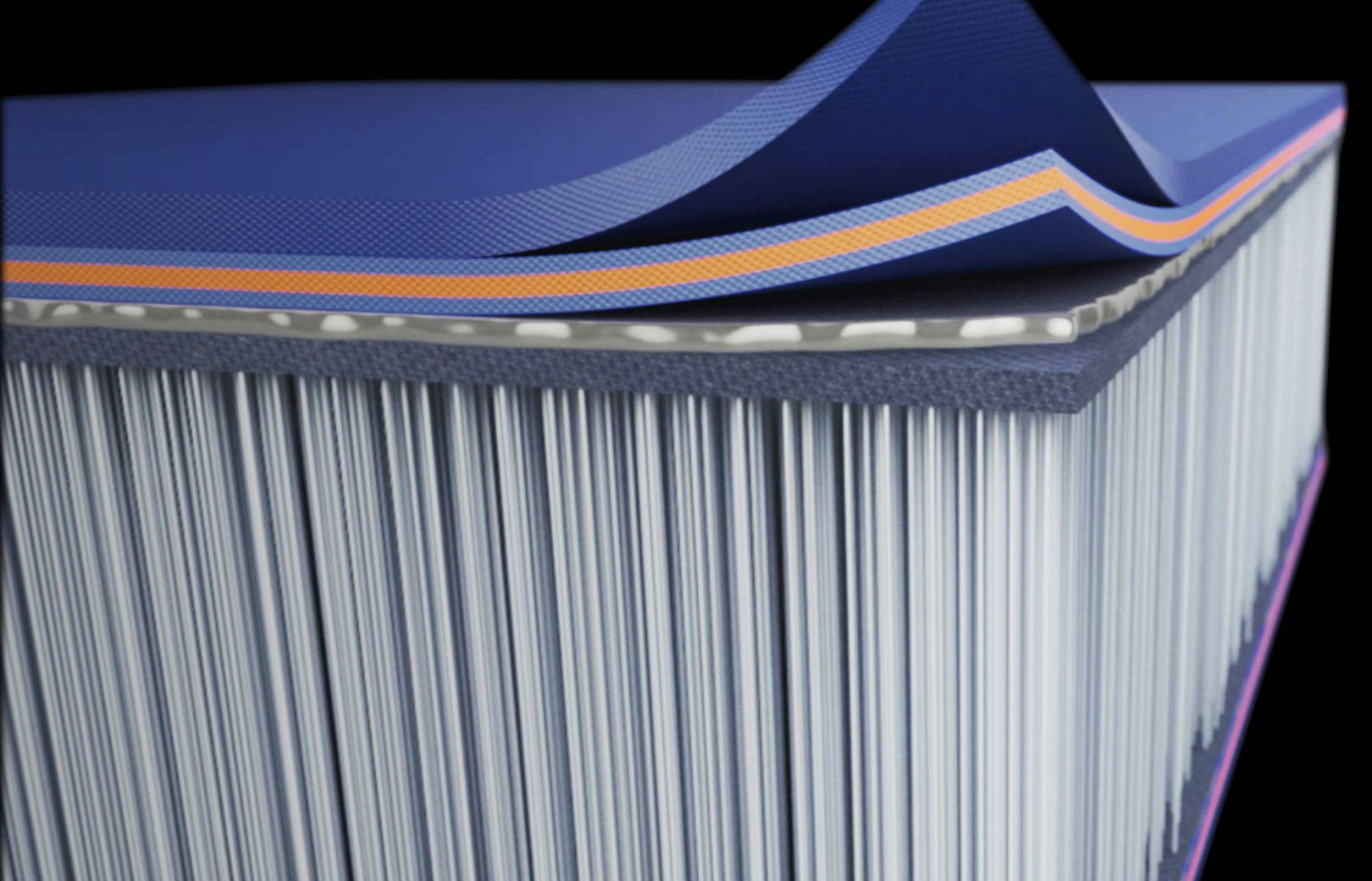 SIGNATURE DOUBLE CHAMBER CONSTRUCTION
The Double Chamber Construction is a signature technology of AZTRON and it applies on all the inflatable board products. The inner chamber offers a 50:50 air distribution with at least 100 liters of safety buoyancy which ensures rider safety effectively. The additional inner chamber with extra air pillars makes a sidewall at the standing area that makes the board 30% stiffer. The Double Chamber structure creates the feeling of paddling on a hard board.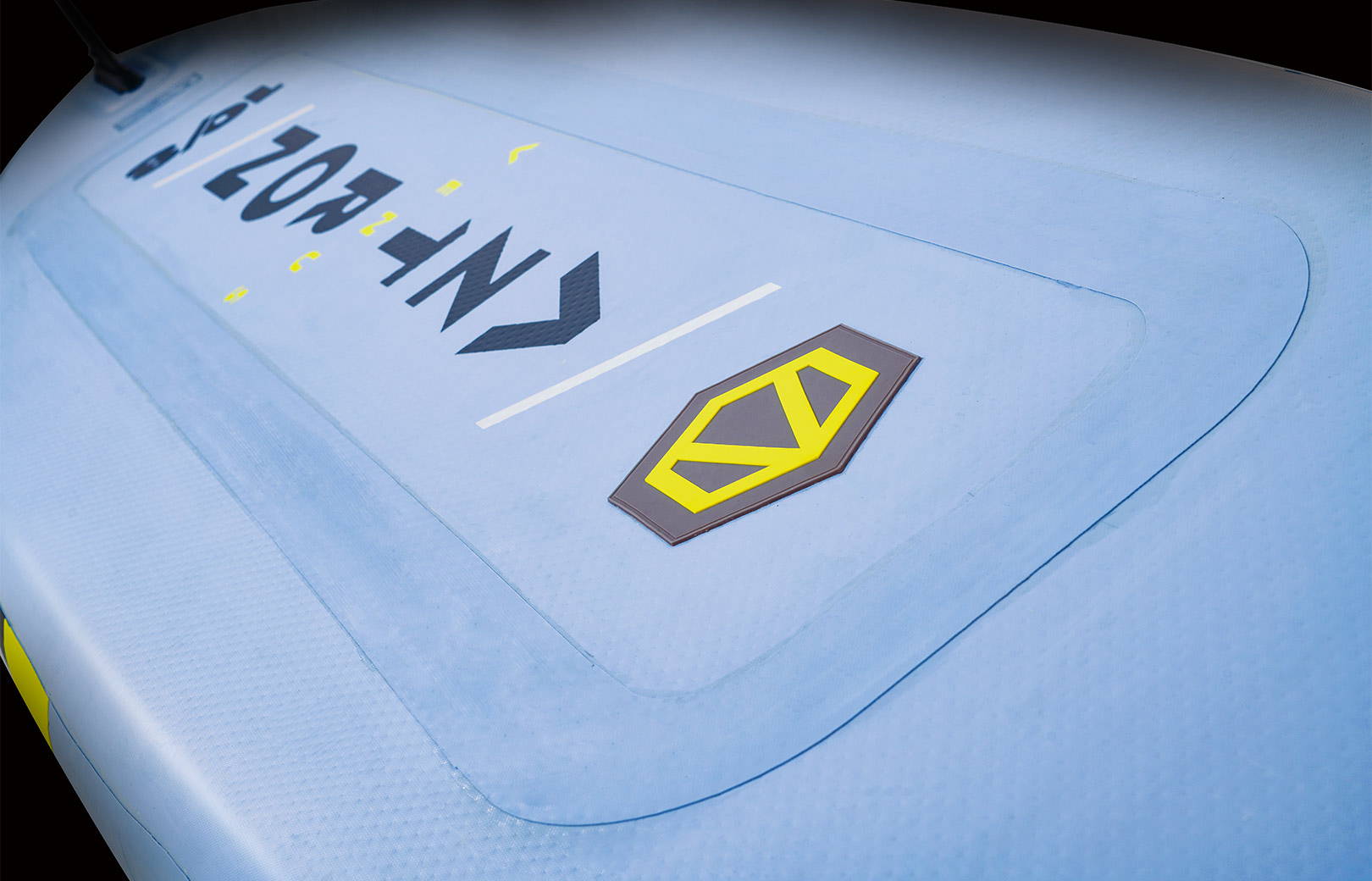 HIGH PRESSURE DOUBLE VALVE SYSTEM5-INCH TWIN FIN SYSTEM
All AZTRON's air SUPs are equipped with customized premium high-pressure double valves, designed exclusively for Double Chamber SUPs. With a smaller diameter than a regular valve, our valve helps to prevent damages caused by over inflation.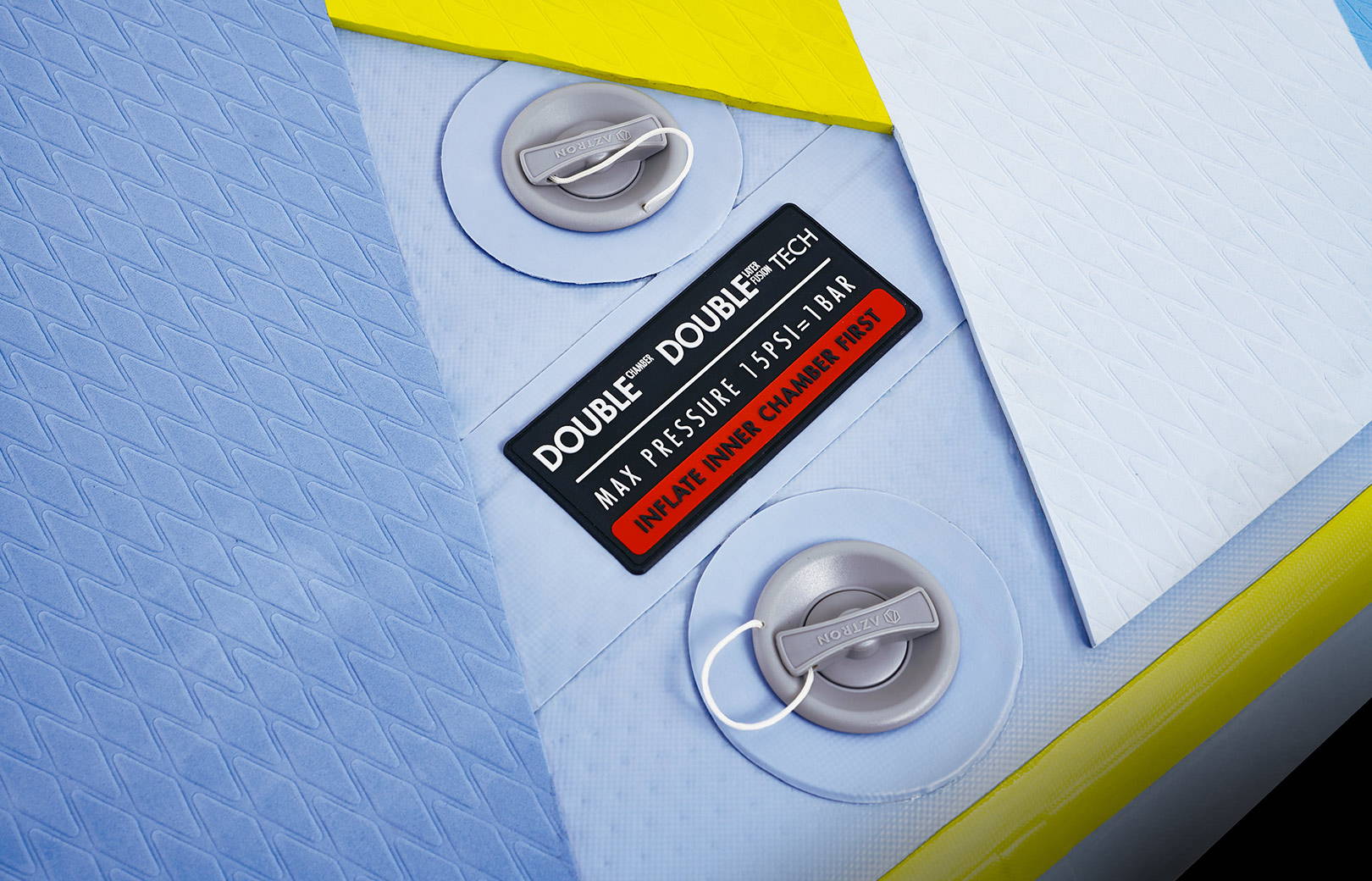 Integrated side and top grab handles for easy lift and yoga poses. All AZTRON handles feature a neoprene with rubber pad construction, giving users a solid grab and comfortable carrying experience.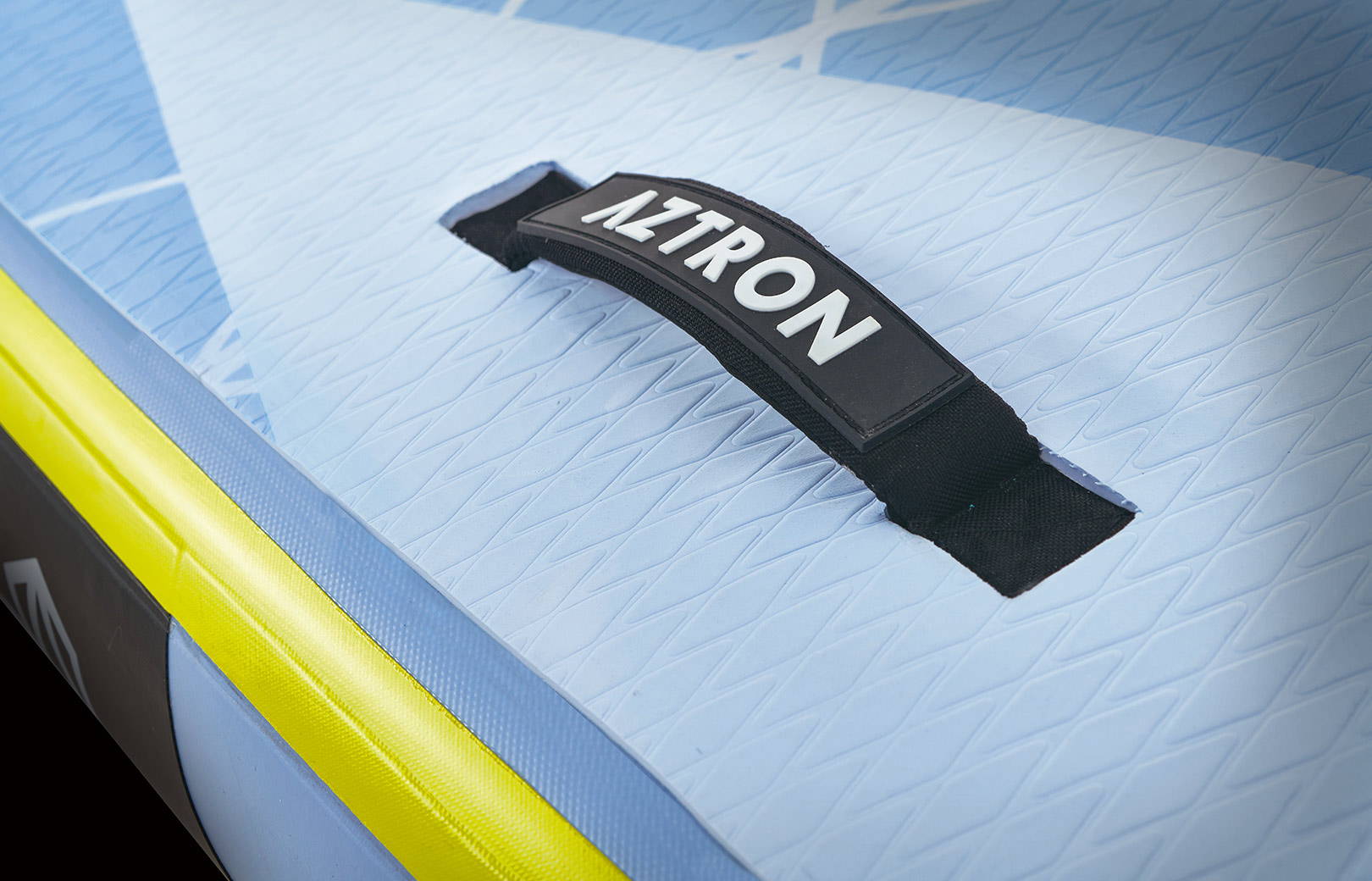 VENUS has the 4-point bungee cargo system on the back of the board. We placed the bungee system from front to the rear that otherwise get in the way of your fitness and yoga activities.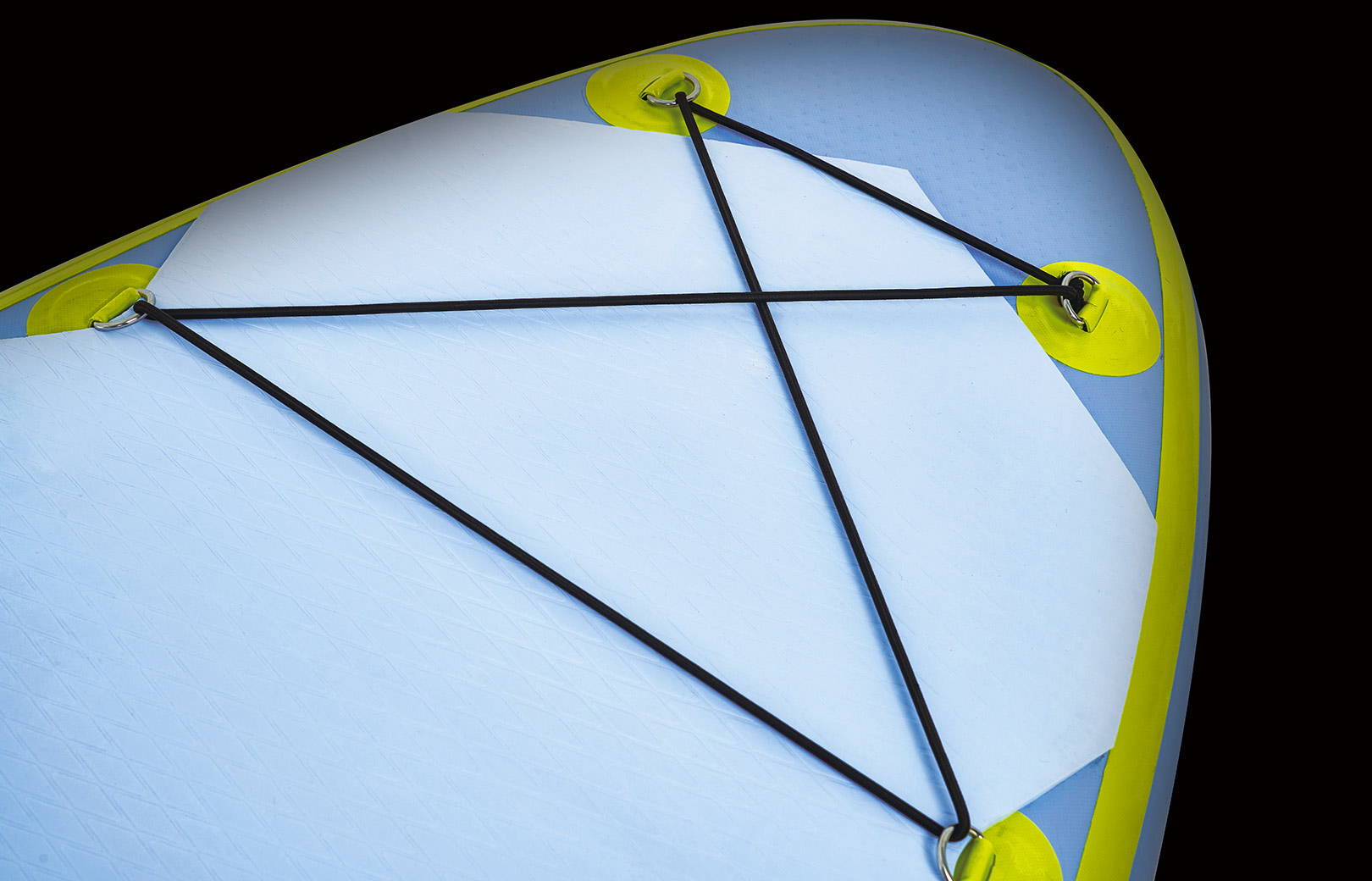 ENTER FIN WITH US FIN BOX 
US fin structure with durable reinforced nylon for smooth gliding. The installation is very easy, no tool is needed. Simply push the fin downwards into the place, turn the screw until it tight and then off you go!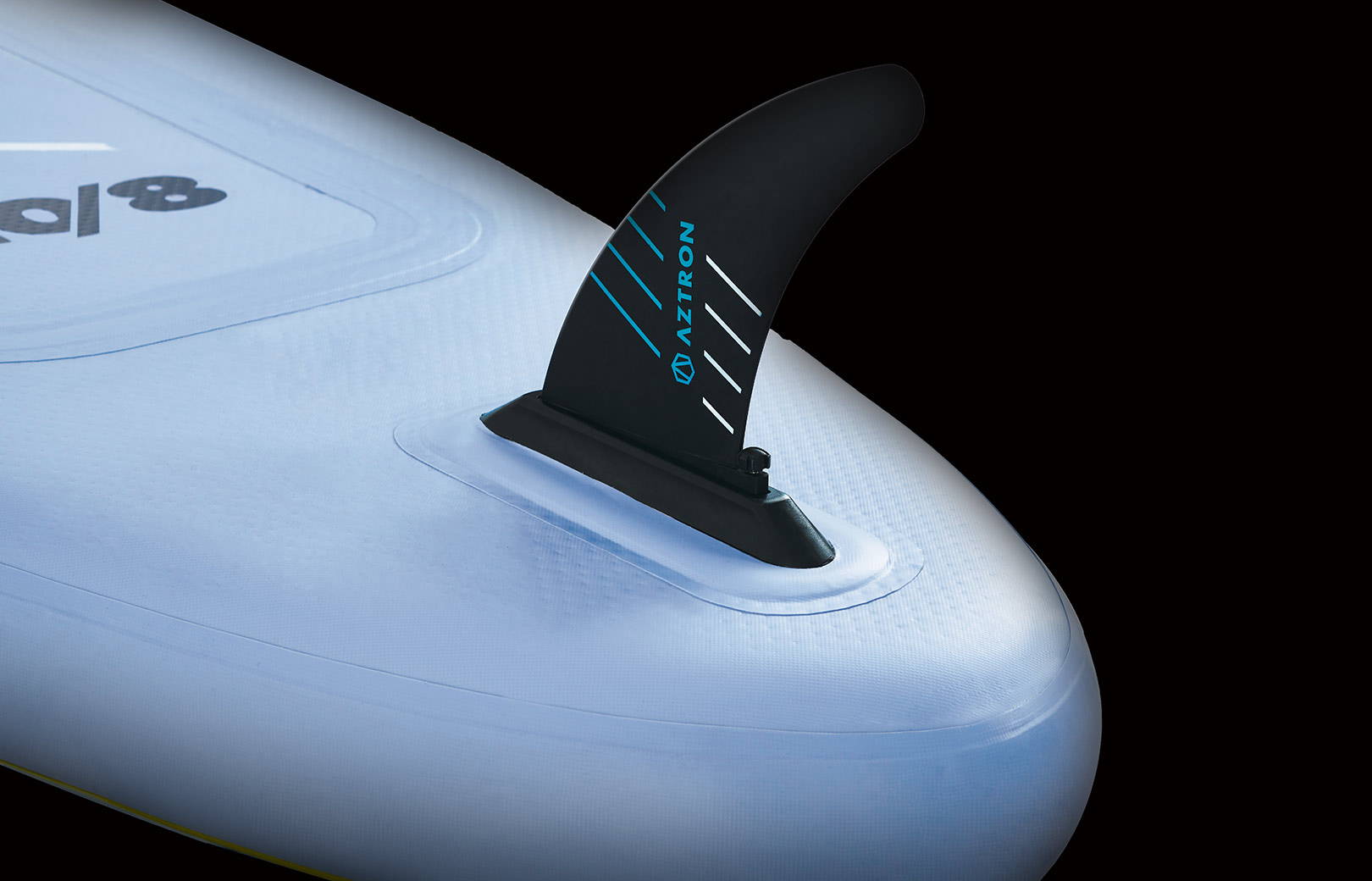 ALL-ROUND BOARD SHAPE WITH EXTRA WIDTH
With a 34-inch of width and a length of 325cm, this wide board offers plenty of stability when paddling and practicing fitness. Besides fitness purpose, VENUS is equally good for leisure paddling thanks to its classic all-round board shape.